Federal Zostavax lawsuits may soon be consolidated into one court for pre-trial proceedings. The U.S. Judicial Panel on Multidistrict Litigation (JPML) will hear arguments both for and against consolidating the lawsuits in July 2018, after which they will make a decision.
Back in April 2018, Zostavax manufacturer Merck & Co. filed a motion requesting the transfer of all of these cases into the Middle District of Florida to help reduce duplicative discovery, avoid conflicting pretrial rulings, and serve the convenience of all parties involved.
On June 15, 2018, the JPML filed a notice of hearing session for July 26, 2018, during which they will consider several matters, including Zostavax liability litigation. There are over 50 cases currently pending in federal courts across nine different districts that would be brought together should the JPML agree to consolidation.
Zostavax Contains Live Virus and Is Supposed to Prevent Shingles
Plaintiffs allege that after receiving the Zostavax vaccine, which is approved to help prevent shingles in adults 50 and older, they suffered injuries. They claim that Merck failed to provide adequate warnings concerning the risk of these injuries, and misrepresented the effectiveness of their vaccine.
Zostavax contains live, attenuated varicella-zoster virus, the virus that causes both chickenpox and shingles. Even after the chickenpox disease, the virus remains dormant in the body. It can then be reawakened as people age to cause shingles, a painful, blistering rash that begins in the nerves and erupts on the skin.
Researchers aren't sure what causes the virus to become active again, but they believe that changes in the immune system as we age may be part of the issue, since the disease is most common in seniors.
The FDA approved Zostavax to help prevent shingles in 2006. For a long time it was the only vaccine available, but in November 2017, the FDA approved a new vaccine named "Shingrix" that they say is more effective at preventing the disease.
Zostavax Linked with Dangerous Side Effects
The severity and duration of a shingles rash can vary widely. Cases of shingles sometimes affect people for a short time, and then go away. But in other cases, complications arise, or the painful disease can last for months or even years. Older adults are most at risk for permanent eye damage from the disease, vision loss, and lasting nerve pain, called "postherpetic neuralgia." Other complications can include facial paralysis, balance issues, and inflammation in the brain.
In 2014, the FDA required Merck to add a new warning to the Zostavax product labeling after the Children's Medical Safety Research Institute (CMSRI) found the vaccine could actually cause shingles in some people. In 2016, they again required new warnings after finding that Zostavax could cause eye disorders including retinitis, an inflammatory condition that causes eye redness and vision problems. Other studies have shown that the vaccine can increase risk of keratitis, an inflammation of the cornea.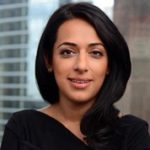 Exclusively focused on representing plaintiffs—especially in mass tort litigation—Roopal Luhana prides herself on providing unsurpassed professional legal services in pursuit of the specific goals of her clients and their families. While she handles complex cases nationwide on behalf of consumers, Ms. Luhana resides with her family in Brooklyn, New York.