A new study published in the Proceedings of the National Academy of Sciences journal indicates that women who use selective serotonin reuptake inhibitor (SSRI) antidepressants during pregnancy may increase their risk of giving birth to children who will suffer language development delays.
Previous studies have linked Zoloft and other SSRI medications to an increased risk of birth defects like heart defects, persistent pulmonary hypertension of a newborn (PPHN), and abdominal and cranial defects. A 2010 study also indicated that these medications taken during pregnancy may increase risk of other developmental delays in sitting and walking.
Study Indicates Language Development Problems
Researchers from British Columbia University observed three groups of women: 1) the control group, who experienced no prenatal depression and didn't take antidepressants, 2) women who experienced depression during pregnancy but did not take medications, and 3) women who experienced depression during pregnancy and took an SSRI medication like Zoloft.
The researchers then observed the infants, testing their language development at various stages. Tests included tracking eye movement and heart rates to determine the children's language discrimination abilities. Babies who had been exposed to SSRI antidepressants in utero could not discriminate non-native language at 6 or 10 months, whereas the control group of infants exhibited normal speech development.
Researchers stated more studies were needed to determine if these side effects would continue to affect the children in later years.
Earlier Study Shows Similar Results
These results echo the findings of Danish researchers, which were reported in the journal Pediatrics in 2010. Examining data from 415 pregnant women who used an antidepressant like Zoloft during pregnancy, and 489 who did not, researchers looked at developmental milestones in the children at six and 19 months. They found that children exposed to antidepressants in utero learned to sit upright 16 days later and to walk a month later than children not exposed.
The researchers concluded that it was clear the antidepressants were delaying fetal brain development, and that these effects could result in lasting effects on the brain. They added that when the mother took the antidepressants—during the first or last trimesters, for instance—could affect the seriousness of the developmental delays.
Plaintiffs Claim Pfizer Failed to Warn of Risks
In April 2012, the U.S. Judicial Panel on Multidistrict Litigation (JPML) consolidated 57 federal Zoloft lawsuits into the U.S. District Court for the Eastern District of Pennsylvania. As of September 2012, that number had climbed to 157. Plaintiffs blame manufacturer Pfizer for failing to warn about the risks of Zoloft birth defects, and seek compensation to cover medical expenses and lost wages incurred while caring for infants with birth defects.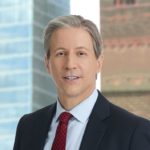 Exclusively focused on representing plaintiffs, especially in mass tort litigation, Eric Chaffin prides himself on providing unsurpassed professional legal services in pursuit of the specific goals of his clients and their families. Both his work and his cases have been featured in the national press, including on ABC's Good Morning America.