On April 17, 2012, the U.S. Judicial Panel on Multidistrict Litigation (JPML) consolidated all federal Zoloft lawsuits in the U.S District Court for the Eastern District of Pennsylvania. Since then, several state claims demanding in excess of $75,000 have been transferred to the federal Zoloft MDL.
One particular set of actions, however, has recently been remanded back to state court. Nineteen plaintiffs banded together to file a complaint against manufacturer Pfizer for birth defects they suffered as infants, allegedly because their mothers took Zoloft during pregnancy. Pfizer filed a motion to remove 18 of those plaintiffs' cases to federal court, but U.S. District Judge Robert Chambers recently ruled that the cases must be heard in Wayne County Circuit Court, West Virginia, where they were first filed in July 2012.
Plaintiffs Seek Compensation for Zoloft Birth Defects
Plaintiffs filing Zoloft lawsuits typically seek compensation for injuries related to Zoloft intake during pregnancy. Several scientific studies have linked the antidepressant with heart, brain, skull, and abdominal defects. Mothers who took the drug while pregnant and then gave birth to a baby with birth defects seek to hold manufacturer Pfizer liable, claiming the company failed to adequately study the use of Zoloft in pregnant women, and failed to include any warnings about the risks of birth defects on the label.
Judge Remands Cases to State Court
The plaintiffs who filed the case in question were all minors who suffered birth defects allegedly as a result of their mothers' ingestion of Zoloft during pregnancy. They all came from different states, but combined resources to file one case in Wayne County. The court, however, gave the 19 plaintiffs 19 different case numbers, and Pfizer removed all but one to federal court
The defendants argued that because the court separated the cases, the clams were not properly joined, and therefore could be subject to federal jurisdiction. Judge Chambers, however, noted a rule of civil procedure that states a complaint naming more than one plaintiff not related by marriage should assign each plaintiff a separate civil action number. This rule was not meant to prohibit a case from proceeding in state court.
The judge also noted the similarity in the claims, namely, that Pfizer failed to adequately warn of the potential risk of birth defects for pregnant women taking Zoloft. His final ruling remanded all cases back to state court.
Dates Set for Future Status Conferences
As of September 2012, a list of cases distributed by the JPML showed that the Zoloft MDL had grown to 157 cases. At a recent status conference on September 10, 2012, both parties discussed the anticipated volume of lawsuits, the discovery plan, and coordinating with state courts. In addition, Judge Cynthia Rufe scheduled the next four status conferences:
November 19, 2012
January 17, 2013
February 25, 2013
March 25, 2013
Meanwhile, mothers who took Zoloft during pregnancy and then gave birth to a child who suffers from birth defects may still be eligible to file a Zoloft birth defects lawsuit.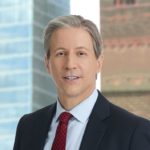 Exclusively focused on representing plaintiffs, especially in mass tort litigation, Eric Chaffin prides himself on providing unsurpassed professional legal services in pursuit of the specific goals of his clients and their families. Both his work and his cases have been featured in the national press, including on ABC's Good Morning America.