The U.S. Judicial Panel on Multidistrict Litigation (JPML) established the Xarelto MDL on December 12, 2014. Since then, all federal cases have been transferred to the Eastern District of Louisiana for pre-trial proceedings.
On May 4, 2015, the court released a case management order addressing a number of issues, including plaintiff fact sheets, defendant fact sheets, the bundling of complaints and answers, deposition of witnesses, the scheduling of a future "science day," and the selection of bellwether trials, which typically help the parties to see how the evidence may affect future juries.
Xarelto Case Management Order Lists Deadlines
The recent case management order set a number of deadlines for the parties to meet as pre-trial processes move forward. These include the following:
• April 30, 2015: Defendants were to produce a number of documents for plaintiffs, including those detailing the development, manufacturing, marketing and sale of Xarelto. They are also to produce corporate organization charts, and contact information for employees of the companies.
• May 1, 2015: Deposition of defendants' witnesses begins after this date.
• Ongoing: Plaintiff fact sheets are to be submitted within 60 days from the date of filing for each case. Defendant fact sheets are to be submitted within 60 days of the date the defendants receive the plaintiff fact sheet.
• Ongoing: Five days before each status conference, defendants are to supply a chart identifying any Xarelto lawsuits pending in state courts, to facilitate state and federal coordination.
• June 11, 2015: This date has been set aside for a "science day," in which the parties will meet and discuss the scientific publications relevant to the litigation, including those studies that show increased risk of side effects when taking Xarelto.
• June 15, 2015: Parties are to meet on this date to identify between 40 and 60 plaintiffs for specific discovery, and to address the timing for selecting bellwether trials.
So far, the court has not proposed a start date for future bellwether trials.
Plaintiffs Say Xarelto Manufacturers Failed to Warn of Serious Risks
Consolidation of all cases into one court provides for a more efficient handling of a large number of cases, such as those concerning Xarelto. A newer-generation anti-coagulant, Xarelto was released on the market in 2011, and quickly became the preferred medication for patients undergoing hip and knee replacements, and for those with non-valvular atrial fibrillation.
Within a year of its release, however, reports came in to the FDA describing serious side effects like excessive bleeding and hemorrhaging. Though all blood thinners carry a risk of too much bleeding, plaintiffs filing Xarelto lawsuits state that Xarelto didn't do enough to warn patients of the risks, and spent too much time overblowing the benefits of the drug while downplaying the potential dangers.
So far, over 400 Xarelto lawsuits have been filed in the state of Louisiana, while more than 200 are pending in a mass tort in Pennsylvania. In addition to bringing counts of failure to warn, plaintiffs claim that manufacturers Bayer Healthcare and Johnson & Johnson also failed to let patients and doctors know that there was no antidote to Xarelto bleeding. Whereas patients taking warfarin—the leading blood thinner for decades—can be treated with injections of vitamin K, there is no such readily available solution for Xarelto bleeding, which makes it potentially much more dangerous.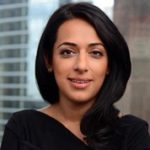 Exclusively focused on representing plaintiffs—especially in mass tort litigation—Roopal Luhana prides herself on providing unsurpassed professional legal services in pursuit of the specific goals of her clients and their families. While she handles complex cases nationwide on behalf of consumers, Ms. Luhana resides with her family in Brooklyn, New York.