Xarelto manufacturer Janssen Research & Development LLC (and parent company Johnson & Johnson) recently announced that the FDA is reviewing a new low-dose version of the anticoagulant drug Xarelto.
The announcement comes as the companies are defending against thousands of lawsuits filed by plaintiffs who claim they failed to adequately warn of serious risks and side effects associated with the use of Xarelto. Two bellwether cases have already gone to trial in the MDL, with the next one is scheduled to begin in August 2017.
Studies Show Once-Daily Dose Dangerous for Some
Manufacturers advertised Xarelto as being superior to warfarin, the leading anticoagulant for decades, because it came in a convenient one-size-fits-all dose of 20 mg. Many have questioned the one-size-fits-all dosing approach, however, believing it to be potentially dangerous.
In its 2012 QuarterWatch report, for instance, the Institute for Safe Medicine Practices (ISMP) stated that studies on Xarelto had shown "peaks and troughs that could be eliminated by twice-a-day dosing." Peaks and troughs are measurements that show how long it takes blood to clot. Longer peak times indicate a higher risk of bleeding.
Splitting the dose into two pills a day would potentially help even out the effects of the drug and lower the patient's risk of bleeding. But the manufacturers have continued to push their once-daily dosing formula and have heavily marketed the purported convenience of once-daily dosing.
In a 2015 study, researchers expressed concern about the once-daily dose for some patients. In 29 out of 46 Japanese patients who took Xarelto for the first time, peak times were significantly longer than expected, which could indicate an increased risk of bleeding.
Janssen Seeks Approval Based on New EINSTEIN Study
Another problem linked to the use of Xarelto is that there is no antidote to stop the patient's bleeding while taking Xarelto. This can cause a patient to develop life-threatening bleeding. Patients taking warfarin, the leading anticoagulant for decades, can be treated with vitamin K injections to stop the bleeding. But patients taking Xarelto just have to wait for the drug to clear their systems. This makes excessive bleeding events much more dangerous for them.
Janssen stated in its press release that the new 10 mg dose would "broaden the physician's ability to customize treatment plans based on the needs of the patient." They are hoping for approval of the new, lower dose specifically for patients with venous thromboembolism (VTE). VTE is a condition that increases the risk of blood clots in the veins. These types of blood clots can cause deep vein thrombosis or pulmonary embolism (blood clot in the lung).
Janssen reports that it is basing the new dosage on data from the EINSTEIN CHOICE study, which analyzed two doses of Xarelto in patients with VTE. Notably, however, questions have been raised about other studies used to obtain FDA approval for Xarelto in the past
The ROCKET-AF trial, for example, was the pivotal clinical trial used to establish Xarelto's effectiveness at reducing the risk of stroke in patients with nonvalvular fibrillation. It compared Xarelto to Warfarin in patients with atrial fibrillation. However, after the drug had been on the market for some time, the ROCKET-AF trial was found have serious flaws. It came out that the portable device used to monitor and calibrate warfarin usage in the trial was defective and was ultimately recalled.
The British Medical Journal published a report in 2016 on the flawed ROCKET-AF trial, which questioned the validity and reliability of the study results. In it, Associate Editor, Dr. Deborah Cohen, explained: "[i]n terms of the trial results, it could make rivaroxaban seem safer than it was with respect to the risk of bleeding and throws doubt onto outcomes used to support the use of the world's best-selling new oral anticoagulant."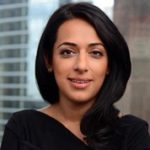 Exclusively focused on representing plaintiffs—especially in mass tort litigation—Roopal Luhana prides herself on providing unsurpassed professional legal services in pursuit of the specific goals of her clients and their families. While she handles complex cases nationwide on behalf of consumers, Ms. Luhana resides with her family in Brooklyn, New York.