Women who took selective serotonin reuptake inhibitor (SSRI) antidepressants during their pregnancies and then gave birth to children with birth defects are seeking damages in court. Hundreds have filed birth defects lawsuits around the country against manufacturers of Zoloft, Paxil, Lexapro and other similar medications, claiming these companies failed to warn of the risks.
Many have already negotiated lucrative settlements, which may not adequately compensate for the life-changing effects of a serious birth defect, but do help to pay for long-term care, medical expenses, hospital stays, and special technology and equipment.
Studies Indicate a Link Between SSRIs and Birth Defects
Studies published in 2006 and 2007 in medical journals like the New England Journal of Medicine and the British Medical Journal found a link between mothers who took an SSRI antidepressant during pregnancy and birth defects like persistent pulmonary hypertension of a newborn (PPHN), septal heart defects, cranial defects, and abdominal and limb defects.
In 2005, Paxil manufacturer GlaxoSmithKline (GSK) strengthened their warnings concerning the use of Paxil during pregnancy after two studies showed a higher rate of heart-related birth defects in babies born to women who took the drug early in pregnancy than in women in the general population. In 2006, the FDA required updated warnings about PPHN. In 2008, the British Journal of Clinical Pharmacology reported a three times higher risk for heart defects in babies born to mothers taking Prozac or Paxil.
GSK Pays Out Billions in Settlements
Approved by the FDA in 1992, Paxil has so far been the subject of most SSRI-related birth defects lawsuits. In July 2010, GSK agreed to a settlement of more than $1 billion to resolve more than 800 Paxil lawsuits alleging heart defects. The agreement at that time brought the total amount paid by the company for Paxil settlements to more than $2 billion. The average Paxil settlement seems to be in excess of $1.2 million for each family.
GSK lost the first Paxil birth defect lawsuit to go to trial in 2009, which seemed to set the stage for future settlement negotiations. A Philadelphia jury ordered the company to pay $2.5 million to a family of a three-year-old boy born with heart defects. They determined that GSK had failed to warn the doctor or the mother of Paxil's birth defect risk.
Zoloft Lawsuits Increasing
Meanwhile, mothers who took another popular antidepressant, Zoloft, are experiencing similar experiences as mothers on Paxil. Zoloft has been found in studies to increase the risk of PPHN, as well as atrial septal defects of the heart (British Journal of Medicine 2009).
As more mothers come forward to file Zoloft lawsuits, the U.S. Judicial Panel on Multidistrict Litigation consolidated all federal cases into the Eastern District of Pennsylvania on April 17, 2012. Each lawsuit claims that manufacturer Pfizer failed to warn doctors and mothers of the risks of birth defects. With centralized pre-trial proceedings overseen by U.S. District Judge Cynthia M. Rufe, over 100 cases have already been transferred to Pennsylvania.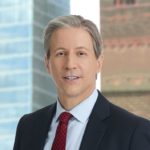 Exclusively focused on representing plaintiffs, especially in mass tort litigation, Eric Chaffin prides himself on providing unsurpassed professional legal services in pursuit of the specific goals of his clients and their families. Both his work and his cases have been featured in the national press, including on ABC's Good Morning America.