Despite the concerns about Actemra side effects raised by a June 2017 STAT News report, manufacturers Genentech and parent company Roche are pursuing new indications for the drug, in an effort to increase sales. One of the latest is systemic sclerosis, also called scleroderma, a chronic connective tissue disease.
In early August 2017, Genentech announced that it had completed enrollment for a phase 3 clinical trial to investigate the use of Actemra (tocilizumab) as a treatment for scleroderma.
Actemra to be Tested in Patients with Scleroderma
In June 2015, Genentech stated in a press release that the FDA had granted "Breakthrough Therapy Designation" status to Actemra for scleroderma. The designation expedites the development and review of a drug meant to treat serious conditions, and preliminary clinical evidence indicates that the drug may demonstrate substantial improvement over existing therapies on one or more clinically significant endpoints.
Typically, after receiving this designation, manufacturers work to develop the clinical trial evidence they need to support a future FDA approval of the medication for that condition. When Genentech issued the 2015 press release, it announced that it had initiated a phase 3 study of Actemra for scleroderma.
Now, the enrollment for the scleroderma study is complete. The study is designed to evaluate the drug's ability to reduce symptoms of the disease and preserve lung function after 48 weeks.
"Having reached our first milestone of completing enrollment," said Dr. Jeffrey Siegel, global head of Genentech's rheumatology and rare diseases operation, "we continue to push forward with the determination that we can potentially deliver a therapeutic option to a patient population that has serious unmet need."
Thousands of Americans Suffer from Scleroderma
Scleroderma is a rare autoimmune disease that gradually leads to the breakdown of skin, tissue, muscles, and organs. It causing a thickening, hardening, and tightening of the skin due to the overproduction of the protein collagen. This can cause joint pain, muscle pain and weakness, retinopathy, digestive problems, lung and heart problems, and progressive kidney disease. There is no cure for the disease, and treatments are used strictly to control symptoms and prevent complications.
The Scleroderma Foundation estimates that about 300,000 Americans have scleroderma, and about a third of those have the systemic type that Genentech is aiming to treat. Systemic scleroderma affects the entire body, causing tissues to become hard and fibrous. It can affect a patient's ability to work or to do typical daily activities. Doctors usually use a variety of medications, including biologics like Actemra, to suppress the immune system and help slow down the disease.
Actemra May Increase Risk of Heart Problems and Stroke
The FDA approved Actemra for the treatment of rheumatoid arthritis (RA) in January 2010, and the drug quickly gained popularity. Genentech advertised it as a "breakthrough" because it targeted a different signaling pathway in the immune system than other RA drugs. Actemra was positioned as being different because it was the first RA drug to block the action of interleukin-6 (IL-6).
The company also suggested that the drug was much less risky than other biologics like Humira. Other similar drugs carry warnings about heart problems and stroke, but Actemra includes no warnings about its potential link to heart problems.
The STAT News report, however, suggests that Actemra might be just as risky as those other drugs. Investigators reviewed more than 500,000 side-effects reports sent to the FDA's adverse event database. The investigators found that 1,128 people died after using the drug. They also "found clear evidence" that the risks of heart attacks, strokes, and heart failure "were as high or higher for Actemra patients than for patients taking some competing drugs."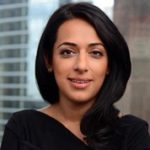 Exclusively focused on representing plaintiffs—especially in mass tort litigation—Roopal Luhana prides herself on providing unsurpassed professional legal services in pursuit of the specific goals of her clients and their families. While she handles complex cases nationwide on behalf of consumers, Ms. Luhana resides with her family in Brooklyn, New York.