The number of Zofran lawsuits filed across the country continues to increase. Moms who took Zofran for morning sickness during pregnancy and then gave birth to babies with birth defects now seek to hold manufacturer GlaxoSmithKline (GSK) liable for medical expenses.
Considering the growing litigation, there is now some discussion about consolidating all federally filed cases. The U.S. Judicial Panel on Multidistrict Litigation is expected to hear arguments on whether or not to do that on October 1, 2015.
GSK Requests Eastern District of Pennsylvania for Zofran MDL
In July 2015, GSK filed a motion with the U.S. Judicial Panel on Multidistrict Litigation (JPML) to establish coordinated pre-trial proceedings in one court. At the time, there were 12 federal actions pending at various courts, all concerning similar questions of fact. Consolidating these cases into one court, GSK stated, would establish uniform and consistent standards in conducting pretrial discovery and motion practice, and increase efficiency of the litigation.
The GSK requested the Eastern District of Pennsylvania as the location for the potential Zofran MDL, under the guidance of District Judge Cynthia Rufe or Paul S. Diamond.
Plaintiffs Agree that Zofran Lawsuits Should be Consolidated
Many plaintiffs have filed responses to GKS's request to consolidate. They all support the idea, but disagree on which location would be best. None of them agree with GSK that the Eastern District of Pennsylvania is the right choice. They argue that the court is already overloaded with MDLs, and that having proceedings there would give GSK the advantage, since they are headquartered in the state.
Instead, plaintiffs have suggested a number of other options, including the Northern District of Alabama, the Southern District of Illinois, and the Northern District of Ohio.
Plaintiffs Claim GSK Misled Doctors and Patients
Considering all the "talk" about consolidation, Zofran lawsuits around the nation have stalled, awaiting the panel's decision. Each of these cases involves parents who had a baby born with birth defects, including cleft lip and palate, heart defects, and limb malformations. In most all of the cases, the baby required at least one surgery to correct the defect.
Plaintiffs claim that GSK promoted Zofran for the treatment of morning sickness when the drug had never been tested in pregnant women, and was not FDA-approved for such use.
In fact, Zofran is approved only for the treatment of nausea and vomiting in cancer patients, and to treat the same symptoms in patients going through radiotherapy or surgery. In 2012, GSK had to pay $3 billion when they agreed to a settlement with the Department of Justice over criminal charges, including that they had promoted drugs (like Zofran) for unapproved uses, and that they bribed doctors with exotic trips and hunting excursions to entice them to prescribe Zofran and other medications.
Zofran MDL Would Streamline All Federal Cases
If the JPML agrees to consolidation, all federal Zofran lawsuits will be transferred to the court of their choosing, and one judge will coordinate all pre-trial proceedings, including discovery and the selection of a few cases that will be the first to go to trial—called "bellwether" trials.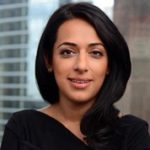 Exclusively focused on representing plaintiffs—especially in mass tort litigation—Roopal Luhana prides herself on providing unsurpassed professional legal services in pursuit of the specific goals of her clients and their families. While she handles complex cases nationwide on behalf of consumers, Ms. Luhana resides with her family in Brooklyn, New York.