In February 2013, a public health website reported that Takeda Pharmaceuticals, manufacturers of the type 2 diabetes drug Actos, secretly surveyed doctors about whether they would prescribe a medication with a bladder cancer warning on it. According to evidence revealed in an Actos lawsuit, the survey results found that such a warning would destroy Actos sales, so the company never implemented it—until 2011, when the FDA pressured them to do so.
This is one of many stories of drug companies allegedly hiding information about health risks from the public. But now, in a new announcement delivered July 24, 2013, representatives of the world's biggest pharmaceutical companies pledged to become more transparent concerning the data surrounding their drugs.
Is this a true step forward in protecting public safety, or just another tactic by big pharmaceutical companies trying to protect themselves?
Cochrane Collaboration Calls for More Transparency
According to the New York Times, the Cochrane Collaboration, an international network of experts from Oxford, England, The British Medical Journal, and the European Medicines Agency, proposed that starting next year, clinical trial data be released once a drug is approved for marketing. Such a disclosure would reveal not only how the drugs work, but how they may cause dangerous side effects, or may not be as efficacious as the companies would have patients believe.
In response, the Pharmaceutical Research and Manufacturers of America along with individual drug companies argued that publishing such data would reveal trade secrets associated with proprietary research, giving an unfair advantage to competitors. But once the drug has been approved, the Cochrane Collaboration argues that such risks will be manageable.
Initially, most drug companies opposed such a move. GlaxoSmithKline, however, has announced it will share data from all clinical trials since 2000, involving more than 90 drugs. Roche also agreed to release data on controversial flu drug "Tamiflu" as well as other drugs upon request.
Then on July 24, 2013, representatives of the world's biggest pharmaceutical companies seemed to make an about face when they pledged to release detailed data about their drugs to outside researchers.
Critics say the move is strictly to head off the more extensive disclosure requirements under review in Europe.
FDA Approval Doesn't Guarantee Safety
The announcement to release study data on drugs was made by two major pharmaceutical trade groups in the U.S. and Europe (PhRMA), and was unanimously approved by member companies. The change is scheduled to take effect on January 1, 2014.
"If these companies truly fulfill these promises," Dr. Harlan M. Krumholz, a cardiologist at Yale told the Times, "then they will have made an important contribution to science and the common good."
It's not all on the up-and-up with PhRMA, however, according to some sources. Back in February when they were opposed to this idea, the group said that releasing such data would encourage patients to second-guess regulatory agencies. FDA approval is supposed to signal to patients that drugs are safe. Why make patients question that approval?
Yet the number of lawsuits filed around the country against such manufacturers as Takeda, Bayer, and Pfizer show that FDA approval doesn't guarantee that a medication has been thoroughly studied or proven safe for all populations. Post-marketing studies have revealed again and again that manufacturers release products before being fully aware of their potential side effects, some of which can be extremely serious or even deadly. Court documents have indicated that some companies may become aware of the risks, but choose to remain quiet about them.
Mobilizing to Block True Transparency
The new proposal released by PhRMA is their alternative to the proposals under consideration in Europe—which would have fewer restrictions on the data. Under the PhRMA plan, outside "independent" panels would consider requests from "qualified" researchers, which would have to provide reports for how they plan to use the data.
Would these panels be truly independent? That remains to be seen. Meanwhile, Europe continues to push forward reviewing their own plan for disclosure, but already, according to a report in The Guardian, pharmaceutical companies are mobilizing to try to block it. They've enlisted patient groups to spread the word that non-scientific re-use of data could cause unnecessary health scares.
Considering the thousands of patients harmed by less-than-full disclosure, it seems that openness is more important for patient safety.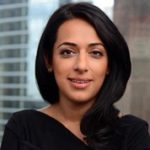 Exclusively focused on representing plaintiffs—especially in mass tort litigation—Roopal Luhana prides herself on providing unsurpassed professional legal services in pursuit of the specific goals of her clients and their families. While she handles complex cases nationwide on behalf of consumers, Ms. Luhana resides with her family in Brooklyn, New York.