Pregnant women are understandably cautious when it comes to taking medications. They recognize that some may be harmful to an unborn child. However, most moms also believe that if a product doesn't warn that it may create a risk of birth defects, that the manufacturer must have tested it and found it to be safe.
Unfortunately, according to a new report from non-profit investigative journalism giant ProPublica, that's just not so. In fact, it turns out that most new drugs are not tested for their potential effects on a fetus before they are released onto the market.
Most Medications Not Tested for Safety in Pregnancy
Despite the risks, many pregnant women do take medications during pregnancy. According to the Centers for Disease Control and Prevention (CDC), women "commonly" use medicine during early pregnancy. The most frequently used include antibiotics, hormones, asthma and allergy medications, anti-nausea drugs, pain relievers, decongestants and stool softeners.
The CDC added that the most commonly used medications "often don't have enough evidence to determine risk of safety for the unborn baby." Among the 54 most frequently used, only two had good to excellent data available to assess their risk for birth defects.
ProPublica notes that scientists and drug makers steer clear of expectant mothers out of a desire to protect the fetuses—after all, no one wants to injure an unborn child for scientific purposes. A 2011 report by the National Institute of Health (NIH) stated that pregnant women may be the most underrepresented group in the entire research process. That means that for most medications, the risks to pregnant women remain unknown.
How to Ethically Test in Pregnant Women?
Zofran, the leading anti-nausea drug, is a prime example of how this lack of testing can injure children and their families. Though never approved for use in women with morning sickness, it has been prescribed "off-label" for years for this purpose, and was also illegally promoted as an anti-nausea remedy for pregnant women by the manufacturer, GlaxoSmithKline (GSK). (They were later fined billions of dollars for that illegal activity.)
Now, that manufacturer faces hundreds of lawsuits from mothers who took the drug and then gave birth to babies with birth defects.
Yet the question of how to research these drugs in pregnant women remains a difficult one to answer. The NIH categorizes them as "vulnerable" and with a "questionable" capacity to give informed consent for participation in a study. Companies, meanwhile, refrain from actively recruiting pregnant women for clinical trials.
Instead, doctors continue to use drugs off-label, and report their findings in journals and with other doctors. There are some changes in the works. ProPublica notes that bipartisan bills recently introduced in Congress "would establish a task force on research specific to pregnant women," and the FDA is also scheduled to issue guidance on pregnant women in clinical trials later this year.
The hope is that researchers and manufacturers can find a way to make sure drugs are safe for pregnant women before they hit the market, while still protecting them in clinical trials.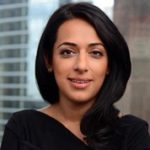 Exclusively focused on representing plaintiffs—especially in mass tort litigation—Roopal Luhana prides herself on providing unsurpassed professional legal services in pursuit of the specific goals of her clients and their families. While she handles complex cases nationwide on behalf of consumers, Ms. Luhana resides with her family in Brooklyn, New York.