It's been expected for awhile, and now it's finally happened: the U.S. Judicial Panel on Multidistrict Litigation (JPML) has consolidated all federal Zofran lawsuits into one court, in the District of Massachusetts. District Judge Dennis Saylor, IV, was selected to oversee the proceedings.
In the October 13, 2015 transfer order, a total of 12 cases were moved to the Massachusetts court. There are another 44 cases pending in 22 other federal courts around the country. It is expected that these, too, will be moved to Massachusetts, and that more Zofran lawsuits will be filed there in the coming months.
Zofran Plaintiffs and Defendants Disagree on Location for MDL
Though both sides have agreed all along that consolidation was a good idea, there was some disagreement as to where the MDL should be located. Manufacturer GlaxoSmithKline (GSK) initially filed the motion to centralize the litigation in July 2015, suggesting the Eastern District of Pennsylvania as an appropriate venue. They wanted this location because the company employs over 1,000 people in the Philadelphia area and they have over 200,000 square feet of office space there. Because of these factors, the Defendant argued that witnesses and documents related to Zofran were likely to be located there.
Plaintiffs disagreed, however. Several motions were filed suggesting other locations, including the District of Massachusetts, because there were already cases in progress there, and because Boston was a convenient location. Other ;Plaintiffs suggested the Northern District of Alabama, the Northern District of California, the Southern District of Illinois, the Eastern District of Louisiana, and the Northern District of Ohio as possible venues.
JPML Chooses District of Massachusetts for Zofran MDL
In the transfer order, the JPML stated that after considering the arguments of counsel, they did agree that centralization was appropriate because the actions involve common questions of fact, and centralization will "serve the convenience of the parties and witnesses and promote the just and efficient conduct of the litigation."
In its order the JPML laid out some of the common questions of fact that applied to Zofran cases, including, whether Zofran can cause birth defects when ingested by expectant mothers, and whether GSK failed to provide adequate warnings about this risk.
The panel went on to state that they chose the District of Massachusetts for this MDL because five actions were already pending there, Judge Saylor was already presiding over them, and Boston was easily accessible for the parties. They added that Judge Saylor "is an experienced transferee judge who we are confident will steer this litigation on a prudent course."
Another factor that may have been relevant to the panel is that the chose the Justice Department filed criminal charges against GSK there a few years ago. GSK ended up paying a $3 billion settlement to settle charges that they illegally promoted Zofran and other drugs for off-label uses that were not approved by the FDA.
Studies Link Zofran to Birth Defects
A number of studies have suggested that Zofran may increase the risk of birth defects when taken by pregnant women. A 2012 study, for example, reported that use of Zofran (ondansetron) during the first trimester of pregnancy was associated with an increased risk of cleft palate.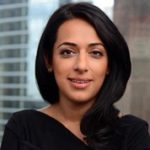 Exclusively focused on representing plaintiffs—especially in mass tort litigation—Roopal Luhana prides herself on providing unsurpassed professional legal services in pursuit of the specific goals of her clients and their families. While she handles complex cases nationwide on behalf of consumers, Ms. Luhana resides with her family in Brooklyn, New York.