A new Zofran lawsuit has been filed in Texas. The plaintiff, a resident of Texarkana, Texas, claims that the anti-nausea drug, which she took during her pregnancy, caused serious injuries to her child. She seeks in excess of $75,000 in damages from manufacturer GlaxoSmithKline (GSK).
The case is pending in the U.S. District Court for the Eastern District of Texas.
Mother Blames Zofran for Son's Deformities
According to her complaint, the plaintiff started taking Zofran to alleviate her morning sickness beginning early in her first trimester of pregnancy. Though the FDA never approved the drug for this use, GSK has advertised it as a treatment for expectant mothers suffering from serious nausea.
The plaintiff's child was born in 2014, and was then diagnosed with congenital heart and brain defects, as well as numerous other congenital defects. He was placed on a ventilator immediately, and remained in the N.I.C.U. unit because he couldn't ingest any type of nutrition.
To date, after eight months of life, the child has been diagnosed with a heart murmur, fluid on the brain, thickened arteries and multiple developmental delays that hinder his growth. He is expected to have to undergo multiple surgeries to try to correct his birth defects. His mother claims that there is no history of these birth defects in her family, and that genetic testing has revealed no anomalies. She also notes that she gave birth to a perfectly health boy prior to giving birth to the boy with birth defects.
The plaintiff claims she was not aware of any connection between Zofran and birth defects when she took the drug during her pregnancy. Had she known, she would not have taken it, and, she believes, her son would not have been born with malformations.
Studies Link Zofran to Birth Defects
The FDA first approved Zofran in 1991 for the treatment of nausea in cancer patients undergoing chemotherapy and radiation. Though GSK never tested the drug in pregnant women, they marketed it "off label" as a safe and effective treatment for morning sickness, and between 1991 and 2011, never warned the public that when taken during pregnancy, the drug could increase risk of birth defects.
Starting in 1992, however, the company began to receive reports of birth defects associated with Zofran. By the year 2000 they had received 32 reports, with 200 reports to date. The most common defects included in the reports were heart defects, though others such as stillbirth, severe malformations, and orofacial defects were also present.
Several studies have since reported that Zofran, when taken in early pregnancy, may increase risk of birth defects. In 2013, for instance, researchers showed that women taking Zofran (ondansetron) during the first trimester were 22 percent more likely to have offspring with a septal defect, 41 percent more likely to have offspring with a ventricular septal defect, and greater than four-times more likely to have offspring with atrioventricular septal defect than mothers who hadn't taken the drug.
GSK Pays Big Bucks for Misleading Statements
In 2011, the Department of Justice filed a complaint against GSK, stating the company had repeatedly published and promoted false and misleading accounts of studies and treatment guidelines to convince doctors to prescribe GSK medications. They noted that specifically, between January 2002 and December 2004, GSK promoted the sale and use of Zofran for a variety of conditions other than those for which it was approved as safe and effective by the FDA.
GSK eventually agreed to a settlement with the DOJ for $3 billion dollars.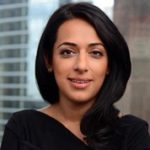 Exclusively focused on representing plaintiffs—especially in mass tort litigation—Roopal Luhana prides herself on providing unsurpassed professional legal services in pursuit of the specific goals of her clients and their families. While she handles complex cases nationwide on behalf of consumers, Ms. Luhana resides with her family in Brooklyn, New York.