On June 6, 2014, the U.S. Judicial Panel on Multidistrict Litigation (JPML) ordered all federal lawsuits concerning testosterone replacement products (like AndroGel and Testim) be centralized into one court in the Northern District of Illinois. The panel determined that though some manufacturers have only a few actions filed against them, compared to others who have many more, the actions all involve common questions of fact, and that centralization will promote "just and efficient conduct of this litigation."
Less than a month later, Texas resident Samuel McGuire joined the MDL with a lawsuit against AndroGel manufacturer AbbVie Inc.
Plaintiff Claims Company Concealed Side Effects
McGuire claims that he started taking AndroGel in March 2012 when he was 65 years old. He continued to use it through December of that year.
In June 2012, he claims that he suffered from a stroke, a heart attack, and other related injuries. He was admitted to the hospital, and still has to go through treatment and medical monitoring. He asserts that AbbVie Inc. concealed the risks associated with their product, and adds that had he known about the potential for AndroGel to cause these injuries, he never would have taken it. He now seeks monetary and punitive damages.
Studies Link Testosterone Therapy with Heart Attack and Stroke
On January 1, 2014, the FDA issued a drug safety communication stating that they were "investigating the risk of stroke, heart attack, and death in men taking FDA-approved testosterone products." They based their decision on two studies that suggested an increased risk of cardiovascular problems in men prescribed testosterone therapy.
One of those studies was published in PLoS One in January 2014, and showed that in older men, and in younger men with pre-existing heart disease, the risk of a heart attack increased after beginning a testosterone therapy prescription.
The other was published in the Journal of the American Medical Association in November 2013, and reported that among men in the Veterans Affairs (VA) system between 2005 and 2011 who went through coronary angiography and had a low serum testosterone level, testosterone therapy was associated with an increased risk of heart attack and stroke.
Men Should be Cautious with Testosterone Therapy
In February 2014, Harvard Health warned men that they should be mindful of potential long-term complications when using testosterone therapy. Because of the studies linking the drugs to cardiovascular problems, they advised a "cautious" approach, recommending that men reconsider "symptoms" that advertisements report to be linked with a low testosterone level.
"Consider other reasons for symptoms attributable to low testosterone," they stated, "like fatigue, low sex drive, and others. The problem may really be a lack of a balanced, nutritious diet, regular exercise, and good sleep; depression; or relationship issues." They also recommended men be tested for testosterone levels before asking for a prescription.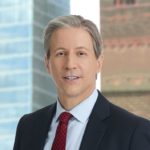 Exclusively focused on representing plaintiffs, especially in mass tort litigation, Eric Chaffin prides himself on providing unsurpassed professional legal services in pursuit of the specific goals of his clients and their families. Both his work and his cases have been featured in the national press, including on ABC's Good Morning America.