A Texas man has brought new allegations against the makers of the type 2 diabetes drug Onglyza. In his Onglyza lawsuit, which was filed in the Southern District of New York, he claims that after he took the drug, he suffered serious injuries. He names Bristol-Myers Squibb and AstraZeneca as defendants and seeks in excess of $75,000 in damages.
Plaintiff Claims Onglyza Caused Heart Failure
The plaintiff claims that he took Onglyza (saxagliptin) from about May 2014 through February 2017 as prescribed by his doctor. He later developed heart failure, which he says caused pain and suffering, mental anguish, and loss of earning capacity. He further asserts that he will continue to incur future medical expenses.
The plaintiff says his doctors were unaware of the safety issues related to Onglyza because the defendants allegedly concealed their knowledge of the drug's potential adverse effects. Had his doctors been informed of the risks, the plaintiff believes they would not have prescribed saxagliptin, and would have treated his condition in another way.
Onglyza Manufacturers Fail to Conduct Cardiovascular Trials
Manufacturers obtained FDA approval for Onglyza in 2009. It is one of several "dipeptidyl peptidase-4 (DDP-4) inhibitors," also called "incretin mimetics" that help lower blood sugar levels by stimulating the pancreas to make more insulin.
Insulin is a hormone that helps glucose enter into the body's cells where it is needed to generate energy. Some type 2 diabetes patients do not have enough insulin to keep blood sugar levels balanced, or may be resistant to the insulin they do have. Taking a medication like Onglyza after a meal is supposed to stimulate the production of more insulin, so the body can effectively manage the glucose that is consumed, keeping blood sugar levels stable.
In 2008, the FDA warned drug companies to be sure that their diabetes drugs did not increase cardiovascular risks. Diabetics are already at an increased risk for cardiovascular disease, so the FDA wanted to reduce the risk that diabetes drugs might make that risk worse.
Despite the fact that this warning came out during the manufacturers' development of Onglyza, they failed to perform adequate clinical trials to determine if the drug created such an increased cardiovascular risk. Instead, they simply started selling it, and continued to do so for nearly five years before completing a study of the risks of heart failure, congestive heart disease, and cardiac failure.
FDA Requires Onglyza to Carry Heart-Failure Warning
Once the Onglyza cardiovascular clinical trial was completed, the manufacturers reported the results to the FDA. Those results showed that patients taking Onglyza had a 27 percent increased risk of being hospitalized for heart failure. The FDA analyzed the data and then scheduled a meeting on April 14, 2015, of the Endocrinologic and Metabolic Drugs Advisory Committee.
The committee determined that Onglyza and other similar drugs should have warnings concerning their potential to increase the risk of heart failure. On April 5, 2016, the FDA announced that they were requiring new warnings concerning the issue to be added to the drug labels.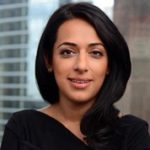 Exclusively focused on representing plaintiffs—especially in mass tort litigation—Roopal Luhana prides herself on providing unsurpassed professional legal services in pursuit of the specific goals of her clients and their families. While she handles complex cases nationwide on behalf of consumers, Ms. Luhana resides with her family in Brooklyn, New York.