All lawsuits involving testosterone therapy treatments have been consolidated before one federal judge, the Honorable Matthew F. Kennelly, in the Northern District of Illinois. The Multidistrict ("MDL") consolidation order was issued on June 6, 2014 and impacts "45 actions pending in four districts" including the District of Colorado, Northern District of Illinois, the Eastern District of Louisiana and the Eastern District of Pennsylvania.
AbbVie Inc. and Abbott Laboratories, Inc. (Androgel), Lilly USA LLC and Eli Lilly and Co. (Axiron), and Endo Pharmaceuticals (Aveed, Fortesta, and Delatestryl) supported the creation of one MDL. Some of the other defendants opposed the idea of one MDL: Actavis and Auxilium were against the "creation of an all-testosterone therapy MDL;" while Pfizer Inc. and Pharmacia & Upjohn Co. wanted an MDL only involving testosterone gel products.
FDA Investigating Heart Attack Risk & Testosterone Therapy Treatments
Concerns about the use of testosterone therapy treatments rose after the FDA announced plans to investigate the risk of heart attack, stroke and death among those taking a form of the drug. At the time of its announcement, released on January 31, 2014, the FDA had not "concluded" that there was a definite risk associated with the drug. The FDA also told patients they should not stop taking testosterone therapy treatment without consulting their doctor.
The announcement from the FDA was prompted by two studies, including one published in PLOS One, which found an increased risk of heart attack among men taking the drug. Younger men were found to have three times the risk if they had a family history of heart disease.
Men take testosterone therapy treatment for several reasons, but the FDA-approved use is for men with medical conditions that cause their body to stop producing testosterone or those that have a low production level. One of these conditions is known as hypogonadism. Some symptoms of hypogonadism include physical and even mental changes including:
• Infertility
• Less muscle mass
• Decrease in body hair
• Fatigue
• Hot flashes
• Loss or lower sex drive
• Erectile dysfunction
• Having a hard time concentrating
A doctor should perform a complete physical and additional testing to decide if testosterone therapy treatment is necessary.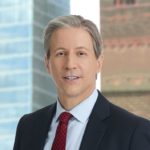 Exclusively focused on representing plaintiffs, especially in mass tort litigation, Eric Chaffin prides himself on providing unsurpassed professional legal services in pursuit of the specific goals of his clients and their families. Both his work and his cases have been featured in the national press, including on ABC's Good Morning America.