It's been just over a year since the U.S. Judicial Panel on Multidistrict Litigation (JPML) consolidated all federally filed testosterone lawsuits into one court in the Northern District of Illinois. Today, over 1,800 cases are pending, with plaintiffs bringing claims against the manufacturers of AndroGel, Testim, Androderm, Axiron, and other similar testosterone replacement medications.
Court documents indicate that the next case management conference for the testosterone MDL will take place on July 21, 2015. It is expected that the parties will discuss bellwether case selection at that time.
Studies Indicate Risk of Testosterone Heart Attack
All cases involved in the litigation have been filed on behalf of men who took testosterone therapy drugs and then suffered serious side effects including heart attack, stroke, and blood clots.
Several studies have indicated that men taking these drugs may be at a higher risk of cardiovascular side effects. In 2013, researchers were investigating testosterone therapy in men with a high prevalence of cardiovascular disease. The results were so alarming that they stopped the study prematurely. Scientists found that the men taking the drugs had about a 30 percent increased risk of heart attack, stroke, and death.
A study published the following year looked at data from a much larger sample of men—about 55,600—from a large health-care database. They compared the rate of heart attack one year prior to the initial prescription for testosterone therapy with the rate occurring in the 90 days following the initial prescription.
They found that in men 65 years and older, testosterone use doubled the risk of heart attack. Younger men with a previous risk of heart disease also had a significantly increased risk of heart attack after taking testosterone medications.
Testosterone Manufacturers Accused of Misleading Advertising
Plaintiffs who have filed testosterone lawsuits against drug manufacturers often claim that these companies overpromoted the drugs in advertisements, going so far as to "create" a health conditions where there wasn't one.
The FDA approved the use of testosterone replacement drugs strictly for the treatment of hypogonadism—a medical condition in which a man is unable to produce enough of the hormone testosterone because of a problem with the pituitary gland or the testicles.
Testosterone manufacturers, however, advertised their drugs as solutions for typical symptoms of aging, including fatigue, muscle loss, and reduced libido. Their advertisements were so effective that prescriptions skyrocketed in a matter of a few years.
In a 2014 study, researchers reported that 40.2 percent of men did not have a testosterone test in the 180 days before beginning therapy. While doctors typically recommend more than one test to get a more accurate view of the actual testosterone levels, half of the men in the study who did get tested had only one test.
Researchers concluded that "high rates of inadequate laboratory testing" had been found prior to initiating therapy in both the U.S. and the U.K.
In March 2015, the FDA ordered drug companies to update their product labels to include a warning about the potential risk for heart attack and stroke.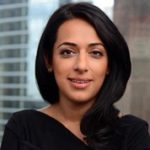 Exclusively focused on representing plaintiffs—especially in mass tort litigation—Roopal Luhana prides herself on providing unsurpassed professional legal services in pursuit of the specific goals of her clients and their families. While she handles complex cases nationwide on behalf of consumers, Ms. Luhana resides with her family in Brooklyn, New York.