The FDA approved the antidepressant drug Paxil (pareoxetine) for treatment of depression in 1992, and later for the treatment of social anxiety disorder. In 2005, the FDA issued a warning to healthcare professionals about Paxil's potential to cause birth defects among mothers who took it during the first trimester. Nearly twenty years after the drug's approval, a study published in Psychological Medicine (2010) found a specific association between Paxil and infant cardiovascular defects, which were twice as common among Paxil users than women taking other antidepressants or none at all.
The FDA approved a similar antidepressant, Zoloft (sertraline), in 1991. In 2006, a study published in the New England Journal of Medicine reported that mothers taking the medication during pregnancy had a higher than normal risk of persistent pulmonary hypertension of a newborn (PPHN), a potentially life-threatening condition that raises blood pressure in the lungs.
Drugs like these typically submit clinical studies to the FDA to gain approval, but post-marketing reports of serious birth defects illustrate that these studies are often far too limited in scope to produce accurate safety profiles. Unfortunately, it is not until hundreds of children are harmed that the proper warnings are put into place.
Proton Pump Inhibitors Another Example
Unfortunately, it is not only antidepressants that have harmed unborn children. Proton pump inhibitors, which reduce the stomach's production of acid and are used to treat heartburn, gastroesophageal reflux disease, and stomach ulcers, have also been linked to birth defects in post-marketing studies. Drugs like Prilosec, Nexium, and Zegerid, when taken during pregnancy, have been found to increase the risk of cardiac and other birth defects.
In 2010, for example, researchers at the University of Pennsylvania looked at births among 200,000 women, and found that these drugs are associated with twice the risk of newborn cardiac defects.
Children Coming Forward Decades Later
As more and more women file lawsuits to hold these companies liable for birth defects suffered by their children, it is obvious that we still do not know enough about these medications. In 2008, for example, a news article about Paxil described the case of a father who wondered if his daughter's heart defects were caused by his ingestion of the drug prior to her conception. The girl's mother was not on antidepressants, but the father had taken the drug for about three months before his wife became pregnant.
To date, thousands of lawsuits have been filed against the companies manufacturing these drugs. The suits are not only being filed by parents of injured children, but by the children themselves. Adults struggling with lifelong defects affecting their limbs, heart, and neurological systems are coming forward decades later to file suits with claims that the companies failed to warn their mothers of the dangers.
A recent news report, for example, reported the story of an Australian woman born without arms and legs after her mother took thalidomide, a sedative used to treat morning sickness and aid sleep. Lynette Rowe was 50 years old when she was informed that she would receive a multi-million dollar settlement on her case.
Thalidomide was sold from 1957 to 1961, when it was withdrawn after being found to cause birth defects. Medications like Paxil, Zoloft, Nexium, and Prilosec are all still sold in the U.S. even though some of the warnings have been updated. Still, the penalties levied against the companies so far are unlikely to produce any lasting change. Until something else is done, innocent children may continue to be the victims.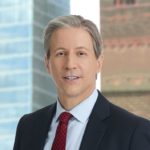 Exclusively focused on representing plaintiffs, especially in mass tort litigation, Eric Chaffin prides himself on providing unsurpassed professional legal services in pursuit of the specific goals of his clients and their families. Both his work and his cases have been featured in the national press, including on ABC's Good Morning America.