On December 14, 2015, a Tennessee man filed a new Invokana lawsuit against manufacturers Janssen Pharmaceuticals, parent company Johnson & Johnson, and Mitsubishi Tanabe Pharma Corp. The plaintiff filed the lawsuit in the U.S. District Court for the Western District of Tennessee, and seeks damages in excess of $5 million.
The plaintiff alleges the defendants should be held liable for injuries he sustained after taking the type 2 diabetes drug, Invokana (canagliflozin). The drug received FDA approval for the treatment of type 2 diabetes in March 2013, but since then has been the subject of concerns because of links to diabetic ketoacidosis (DKA), urinary tract infections, and kidney problems.
Plaintiff Claims Invokana Caused His Kidney Failure
According to the complaint, the plaintiff started taking Invokana in November 2013. He was prescribed the medication primarily to treat his diabetes. He alleges that he used the drug as directed to help reduce his blood sugar levels. He relied on claims made by the defendants that Invokana was safe and effective for this purpose.
After starting treatment with the drug, however, the plaintiff states that he suffered reduced kidney function, kidney damage, and eventually, kidney failure. He claims that he developed these injuries because the defendants failed to make doctors and patients aware of the potential risks, and because they suppressed information that revealed life-threatening risks.
Had he been aware of the potential dangers, the plaintiff claims that he never would have taken Invokana.
Invokana Linked to Kidney Failure in Adverse Event Reports
Invokana belongs to a class of diabetes drugs called sodium-glucose cotransporter 2 (SGLT2) inhibitors, which work by inhibiting the kidneys' reabsorption of blood glucose, which results in some glucose being excreted via the urine. It is this action on the kidneys that some believe may be the cause of kidney problems in some patients.
According to the Institute for Safe Medication Practices (ISMP) QuarterWatch report for the second quarter of 2014, Invokana was the subject of 457 reports of adverse events, including:
• 54 reports of kidney failure or impairment
• 54 reports of dehydration and fluid imbalances
• 11 kidney stones
• 50 urinary tract infections
During the FDA's initial review of the drug, it noted the potential for long-term effects on the kidneys, expressing concern specifically for patients at risk for kidney disease. Type 2 diabetes, in itself, can increase risk of kidney impairment, which may be exacerbated by drugs like Invokana. Individuals who are 75 years of age or older are also more likely to have kidney-based reactions to the drug.
On December 4, 2015, the FDA issued an updated safety communication stating that the warning labels for SGLT2 inhibitors had been revised to address DKA and serious urinary tract infections. Both conditions can result in hospitalization, it warned. The FDA advised patients experiencing symptoms associated with these conditions to talk with their doctors immediately.
The FDA also stated in its communication that it had identified "19 cases of life-threatening blood infections (urosepsis) and kidney infections (pyelonephritis) that started as urinary tract infections with the SGLT2 inhibitors" from March 2013 through October 2014. All 19 patients had to go to the hospital, and a few required admission to the intensive care unit or had to undergo dialysis to treat kidney failure.
Because of these reports, the FDA has also added new Warnings and Precautions to the labels of all SGLT2 inhibitors to warn doctors and patients about the risks of blood infections and kidney infections that could lead to kidney failure. It has also required manufacturers of these drugs to conduct a postmarketing study to examine these and other safety issues.
The plaintiff brings counts of design defect, failure to warn, gross negligence, negligence, breach of warranties, fraudulent misrepresentation, negligent misrepresentation, negligent design, fraudulent concealment, fraud, and violation of the Tennessee Consumer Protection Act. He seeks compensatory and punitive damages.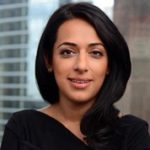 Exclusively focused on representing plaintiffs—especially in mass tort litigation—Roopal Luhana prides herself on providing unsurpassed professional legal services in pursuit of the specific goals of her clients and their families. While she handles complex cases nationwide on behalf of consumers, Ms. Luhana resides with her family in Brooklyn, New York.