The Zoloft birth defects MDL, established in April 2012 in the Eastern District of Pennsylvania, continues to expand. It started out with 57 cases, but as of September 2012, had grown to at least 157. Recently, ten new couples joined the litigation, filing a lawsuit together to hold Pfizer liable for Zoloft birth defects.
Children Suffer from Alleged Zoloft Defects
According to the case, all ten couples had children who were born with birth defects after their mothers took Zoloft during pregnancy. Some of the alleged injuries include pulmonary stenosis, atrial septic defects, Tetralogy of Fallot, ventricle septal defects, craniosynostosis, cleft lip, cleft palate, developmental delays, and other heart and body defects.
All of the children have undergone life-threatening open-heart surgeries or other procedures to treat their conditions. The plaintiffs claim that Pfizer failed to warn of the risks of taking the antidepressant during pregnancy and failed to adequately test the product for safety when used by expecting mothers.
Parents Filing Lawsuits in State Court
These couples will now join the hundreds of other parents suing Pfizer over Zoloft birth defects. Many have cases proceeding in the Zoloft MDL, but others are pending in state courts. In July 2012, for instance, a couple in Texas filed a lawsuit claiming the mother's use of Zoloft during pregnancy resulted in their child developing heart defects.
Parents in Ohio filed a similar lawsuit, alleging that Pfizer's antidepressant caused their newborn son to suffer from anencephaly, a neural tube defect resulting in the absence of a major portion of the brain. In their case, the boy died only 18 hours after birth.
FDA Warns of Zoloft Side Effects
The FDA approved Zoloft for the treatment of depression in 1991. It was later approved to treat obsessive-compulsive disorder and panic disorder, as well.
In 2004, however, the agency issued a warning concerning a link between Zoloft and other antidepressants and suicidal thoughts and actions in children and adolescents. They required a black box warning about this risk, and in 2005, added that adults, as well, could fall victim to such side effects when taking the drug.
In 2006, the FDA issued their first warning about Zoloft and birth defects, alerting consumers and medical doctors to studies that indicated a potential increased risk of persistent pulmonary hypertension of a newborn (PPHN) in babies born to mothers who took Zoloft during pregnancy. This warning increased awareness about these potential side effects, and encouraged parents of injured children to seek the advice of a Zoloft birth defects lawyer.
Later studies continued to increase concern. In 2010, for instance, research published in the American Journal of Nursing noted that mothers taking antidepressants like Zoloft during pregnancy may be more likely to give birth to infants suffering dangerous heart defects. Other birth injuries associated with the drug included omphalocele, craniosynostosis, limb defects, anal atresia, cleft palate, cleft lip, and neural tube defects.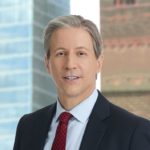 Exclusively focused on representing plaintiffs, especially in mass tort litigation, Eric Chaffin prides himself on providing unsurpassed professional legal services in pursuit of the specific goals of his clients and their families. Both his work and his cases have been featured in the national press, including on ABC's Good Morning America.