A number of scientific studies have come out over the past year linking proton pump inhibitors (PPIs) like Nexium and Prilosec to a significant increased risk of kidney impairment and kidney failure.
One that was released in February 2016, for example, reported that those who had taken PPIs had a 20-50 percent increased risk of kidney disease compared to those who never took the drugs. Twice-daily dosing and extended use were both associated with an even higher risk.
Now, a recent study published by the American Heart Association's Circulation provides one theory as to why this may be happening. What is it about PPIs that negatively affects the kidneys?
Scientists Find PPIs Affect More Than Stomach Cells
In this study, researchers discussed how PPIs affect endothelial and vascular function. The endothelium is the lining of the blood vessels. The endothelial cells are involved in blood clotting, immune function, and vascular dilation—the opening and closing of the blood vessels to allow blood to pass through. Endothelial dysfunction has been found to be a factor in cardiovascular disease, as well as diabetes and chronic kidney disease.
Researchers noted that recent studies have found associations between the use of PPIs and an increased risk of heart attack, kidney failure, and dementia. However, questions remain regarding why is this happening?
PPIs inhibit the secretion of acid into the stomach, reducing stomach acid and minimizing symptoms of gastroesophageal reflux disease (GERD) and other related conditions. According to this study, similar proton pumps also exist in cells outside of the stomach, including endothelial cells.
Using a sensitive fluorescent dye, researchers found that PPI drugs, can be taken up by endothelial cells. The problem is that the drugs impair these cells, making them more acidic, and interfering with enzyme activity. This disruption, the researchers found, was associated with a "global deterioration of cell function and accelerated cell aging."
PPIs also caused the endothelial cells to produce less nitric oxide—a substance they produce so the blood vessels dilate as necessary. With less nitric oxide, patients are at greater risk for cardiovascular problems.
In the end, researchers concluded that PPIs impair multiple endothelial functions, and were actually associated with "telomere shortening," a factor in overall aging. In other words, extensive use of PPIs could actually age endothelial cells, and increase risk of an aging vascular system overall.
Researchers Urge Caution with Use of Drugs Like Nexium
The findings of this study offer an explanation for how long-term use of PPIs may lead to increased risk of cardiovascular disease, kidney failure, and dementia, since all of these are related to the health of the vascular system. The researchers concluded that based on this new evidence, manufacturers of PPIs should revisit the issue of safety with these drugs.
"In the presence of consistent epidemiological evidence of harm," they wrote, "and a unifying mechanism for the disparate disorders linked to PPI use; and with the knowledge that PPIs are being used by millions of people for indications and durations that were never tested or approved, it is time for the pharmaceutical industry and regulatory agencies to re-visit the specificity and safety of these agents."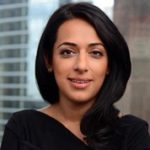 Exclusively focused on representing plaintiffs—especially in mass tort litigation—Roopal Luhana prides herself on providing unsurpassed professional legal services in pursuit of the specific goals of her clients and their families. While she handles complex cases nationwide on behalf of consumers, Ms. Luhana resides with her family in Brooklyn, New York.