Many plaintiffs filing Risperdal lawsuits have claimed that the anti-psychotic drug caused gynecomastia (unusual breast enlargement) in young boys. A number of studies have found this connection, including a 2006 study that reported some children and adolescents taking the medication experienced elevated prolactin levels (a hormone that stimulates breast development) and gynecomastia.
Now, a new study has indicated that middle-aged men may also be at risk of abnormal breast growth when taking Risperdal (risperidone).
Study Finds Risperdal Increases Risk of Gynecomastia
For the study, researchers compared over 8,000 men who suffered from gynecomastia with nearly 83,000 controls. The men were 40 to 85 years of age, and the data was from a period between June 2001 and June 2011.
The results showed that men taking Risperdal had a 69 percent increased risk of gynecomastia compared to men who did not take the medication. Risperdal was also shown to create a 40 percent higher risk of the disorder than other anti-psychotics like Seroquel or Zyprexa.
Medscape reported on the study back in March 2014, when researchers presented the results at the American Association for Geriatric Psychiatry Annual Meeting. The study wasn't published, however, until now.
J&J Paying Billions for Overpromoting Risperdal
Over 400 Risperdal lawsuits are currently pending in courts across the country. Some plaintiffs are bringing claims against manufacturer Johnson & Johnson (J&J) and their subsidiary, Janssen Pharmaceuticals. J&J has already paid billions in fines, reaching a $2.2 billion settlement in November 2013 with the U.S. Justice Department—the third largest pharmaceutical settlement in the country's history. The company has also negotiated settlements with individual states, including Montana, for millions of dollars.
Each of these cases involved claims that J&J had overpromoted Risperdal to vulnerable populations while downplaying potential risks, including the risk of gynecomastia, diabetes, and other complications. Eric H. Holder Jr., U.S. attorney general, noted that the company put the health of children, the elderly, and the disabled at risk.
Doctors Advised to Prescribe Other Medications
Researchers from this latest study recommended that doctors consider alternatives to Risperdal when prescribing anti-psychotic medications to men and boys. They noted that with the large numbers observed in this study, the results confirm that Risperdal is the most likely anti-psychotic medication to cause gynecomastia and that doctors should discuss the risks with their patients.
Gynecomastia can cause psychological effects, particularly in young boys and adolescents. A 2013 study found that even in its mildest forms, the disorder can harm self-esteem, social functioning, mental health, and overall general health. Researchers advised early intervention and treatment for the condition.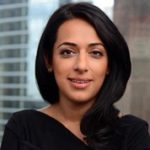 Exclusively focused on representing plaintiffs—especially in mass tort litigation—Roopal Luhana prides herself on providing unsurpassed professional legal services in pursuit of the specific goals of her clients and their families. While she handles complex cases nationwide on behalf of consumers, Ms. Luhana resides with her family in Brooklyn, New York.