Risperdal (risperidone) was the first antipsychotic drug marketed in the U.S. after clozapine.  It was approved to treat schizophrenia in adults in 1993.  The drug has since been linked to an increased risk for diabetes.  A 2003 study published in the National Center for Biotechnology Information found 131 reported incidents of high blood sugar in patients taking Risperdal.
In 2006, another study in the American Journal of Epidemiology reported cases of diabetes appearing in patients taking risperidone or quetiapine.  Researchers say the potential weight gain associated with the use of these drugs "may contribute to the increased risk of diabetes."  That study also found that there are inconsistencies in the findings linking new-onset diabetes with the use of second-generation antipsychotic drugs.  It found 131 reports of risperidone-associated hyperglycemia, which is a high blood sugar level.
Hyperglycemia & Diabetes Risk
Hyperglycemia is a sign of pre-diabetes and type 1 and type 2 diabetes.  Hyperglycemia can cause frequent urination and an increased thirst. Other symptoms may include fatigue, blurred vision, hunger, trouble thinking or concentrating and headaches. If the hyperglycemia is due to something other than diabetes, then doctors will treat the other condition responsible for the elevated glucose.
Low blood sugar is something that needs to be evaluated by a medical professional.  It can cause more serious health problems if left untreated, such as vision problems, nerve damage, and damage to the kidneys and blood vessels.
As some studies have shown, hyperglycemia has been reported in patients treated with atypical antipsychotics, including Risperdal.  Diabetes mellitus, or diabetes, has also been reported.  If you have diabetes and your doctor prescribes atypical antipsychotics, your glucose levels should be monitored.
Criminal and Civil Investigations Involving Risperdal
The parent company of Risperdal, Johnson & Johnson, and its Janssen Pharmaceuticals unit have agreed to pay $2.2 billion resulting from allegations against the company.  One of those allegations stems from the push for off-label use of the drug.  The U.S. government alleges Janssen and Johnson & Johnson knew about the increased risk for patients on the drug to develop diabetes, but promoted it anyway.
Always consult with your doctor before stopping or starting any antipsychotic drug, including Risperdal.  If you are taking or have taken Risperdal and been diagnosed with diabetes, you should contact a Risperdal attorney.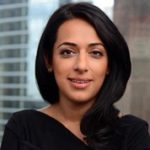 Exclusively focused on representing plaintiffs—especially in mass tort litigation—Roopal Luhana prides herself on providing unsurpassed professional legal services in pursuit of the specific goals of her clients and their families. While she handles complex cases nationwide on behalf of consumers, Ms. Luhana resides with her family in Brooklyn, New York.