An antipsychotic drug, Risperdal, was first marketed and FDA-approved to treat schizophrenia in adults in 1993.  In 2003, it was approved to treat bipolar disorder, autism in children and teens in 2006 and in 2007 for children with schizophrenia, followed by an approval of the drug to treat bipolar disorder in children aged 10-17.
Duke University Medical Center released a 2006 article on a potential link between pituitary gland tumors and Risperdal.  An enlarged pituitary gland can lead to more serious problems for patients including vision problems and headaches.  The FDA received 796 reports of increased prolactin levels, 630 reports of breast milk production, and breast development in male patients.
Risperdal Medication Error Reports
In 2011, the FDA announced medication errors involving Risperdal and Requip.  Requip is a drug used to treat Parkinson's disease and Restless Leg Syndrome.  The FDA received over 200 reports of a mix-up between the two drugs, which included five reports of patients who needed to be hospitalized.  Symptoms included dizziness, tingling, altered mental state, numbness, confusion, hallucinations, lethargy and tiredness.
One death was reported outside of the U.S. to the FDA.  That patient was given Risperdal instead of Requip for one month before the error was corrected, but according to the FDA, it is not clear what "role, if any, the error had in the death of this patient."
The FDA said several factors contributed to the medication confusion.  It cited overlapping product characteristics, similar container labels and carton packaging, illegible writing on prescriptions, and similarities between brand and generic names.
Tips to Avoid Medication Errors
According to the Agency for Healthcare Research and Quality there are steps you can take to avoid medication errors.
• Keep a list of allergies to medications and bring that with you when you visit your doctor.
• Make a list of current medications you are on, or bring your medications and supplements to the doctors office.
• If you are prescribed a medication keep yourself informed by asking questions about the side effects, duration, and how to take it.
• Make sure the prescription is legible.
• When you pick up your prescription always ask if it is the correct medication prescribed by your doctor, and ask the pharmacist any questions you have about taking it.
You should never stop taking any medication without a doctor's approval.  Your doctor will be able to decide the best course of action for you to take if you need to continue treatment.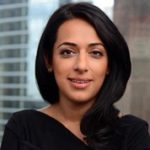 Exclusively focused on representing plaintiffs—especially in mass tort litigation—Roopal Luhana prides herself on providing unsurpassed professional legal services in pursuit of the specific goals of her clients and their families. While she handles complex cases nationwide on behalf of consumers, Ms. Luhana resides with her family in Brooklyn, New York.