On December 29, 2011, the U.S. Judicial Panel on Multidistrict Litigation (JPML) consolidated all federal Actos lawsuits into one court in the Western District of Louisiana. They assigned Judge Rebecca F. Doherty to oversee the litigation.
Anticipating a significant amount of additional lawsuits, Judge Doherty estimated that the court will need significant time to complete pretrial preparations. In an order signed July 13, 2012, Judge Doherty scheduled the first Actos bellwether trial for November 3, 2014, with the second scheduled for January 12, 2015.
Actos Linked with Increased Risk of Bladder Cancer
The FDA approved Actos in 1999 for the treatment of type II diabetes. For ten years, the drug was sold successfully and became the tenth best-selling medication in the United States in 2008. In September 2010, however, the FDA issued a Safety Announcement saying it was looking into a potential connection between the drug and an increased risk of bladder cancer.
Most plaintiffs who filed a lawsuit against Actos manufacturer Takeda Pharmaceuticals took the diabetes drug to help control type II diabetes and were later diagnosed with bladder cancer. In June 2011, the FDA released a safety communication warning the public and healthcare professionals that studies of the drug found that those patients who took the drug for longer than 12 months experienced a 40 percent increased risk of bladder cancer.
In July 2011, France implemented an Actos recall after a study using data from the French National Health Insurance Plan found a significant increase in bladder cancer among those patients taking it for longer than a year.
Schedule Determined for Actos MDL
According to Judge Doherty, the schedule in the Actos Multidistrict Litigation (MDL) will allow ample time for the amount of discovery that will be required. By June 3, 2013, both plaintiffs and defendants will have selected 20 cases to form a pool. These cases will undergo case-specific discovery, and will be eligible for Actos bellwether trials.
By September 30, 2013, discovery is scheduled to be completed in the pool cases, and by October 16, 2013, the parties will have chosen the bellwether cases.
A year later, on October 22, 2014, a pretrial conference will determine the first Actos bellwether case, which is then scheduled to take place on November 3, 2014.
Bellwether cases typically help parties determine the potential for future lawsuit settlements. Depending on how the first few trials turn out, the parties may or may not agree to settle other lawsuits out of court.
Studies Link Actos with Increased Risk of Bladder Cancer
Other studies have indicated a link between Actos and bladder cancer. In early 2011, the American Diabetes Association published a study confirming an association between Actos and an increased risk of bladder cancer. More recently, on July 3, 2012, the Canadian Medical Association Journal concluded that Actos increased the risk of bladder cancer by about one-fifth.
On August 14, 2011, the FDA approved a new labeling requirement for Actos, which mandated that the Warnings and Precautions section of the packaging, as well as the patient Medication Guide, must include information about the risk of developing Actos bladder cancer.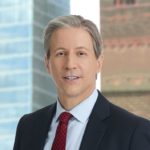 Exclusively focused on representing plaintiffs, especially in mass tort litigation, Eric Chaffin prides himself on providing unsurpassed professional legal services in pursuit of the specific goals of his clients and their families. Both his work and his cases have been featured in the national press, including on ABC's Good Morning America.