Another Risperdal lawsuit has been filed due to serious side effects. Andrew Wasserman and his mother, Mary Wasserman, filed the complaint on June 12, 2014 against Johnson & Johnson and its subsidiary, Janssen Pharmaceuticals (3:14-cv-02739). Andrew allegedly developed breasts requiring a double mastectomy after using Risperdal.
There are hundreds of lawsuits currently pending against the manufacturers. In November 2013, J&J and Janssen were ordered to pay $2.2 billion. The allegations against Janssen included the promotion of Risperdal for unapproved FDA use, and the promotion of Risperdal for treating mental disabilities in adults and children. It also alleged that the manufacturer knew about the risks associated with Risperdal.
Serious Side Effects Associated with Risperdal
Risperdal has been approved by the FDA to treat several medical conditions including schizophrenia in adults since 1993, and in children ages 13-17 since 2007. It was also approved to treat bipolar disorder in children ages 10-17, and approved in 2006 for children and young adults with autism.
A 2006 study published by Duke researchers in the Journal of Clinical Pharmacology found that children taking Risperdal had higher prolactin levels, which is a hormone that promotes breast development in women. Pregnant women have higher levels of prolactin which aids in making breast milk. The increase in prolactin levels in men can cause enlarged breasts, difficulty producing sperm and decreased sexual ability.
Breast development in young men is referred to as gynecomastia. The condition will sometimes go away on its own by stopping the medication causing it, or in more severe cases, surgery is required to remove the excess breast tissue. There are other side effects associated with the drug, including:
• Rise in blood sugar levels (causing or worsening diabetes)
• Severe dizziness, fainting, seizures
• Tardive dyskinesia (uncontrolled movements of face, mouth, lips, tongue, arms, legs)
• Difficulty swallowing
• Infection
• Weight gain
Make sure that you have a discussion with your doctor about any and all side effects and what to do if you experience an adverse reaction. Your doctor should conduct a thorough examination before deciding whether or not to prescribe you Risperdal.
Only a trained medical professional can give you advice on how to move forward with or stop treatment.
If you or a loved one experienced an increase in prolactin levels, causing the development of breast milk, or gynecomastia you may be entitled to compensation. You should contact a personal injury attorney today.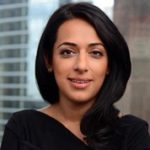 Exclusively focused on representing plaintiffs—especially in mass tort litigation—Roopal Luhana prides herself on providing unsurpassed professional legal services in pursuit of the specific goals of her clients and their families. While she handles complex cases nationwide on behalf of consumers, Ms. Luhana resides with her family in Brooklyn, New York.