Last May (2015), the FDA warned healthcare professionals and type 2 diabetes patients that so-called SGLT2 inhibitors, like Invokana, could potentially increase risk of diabetic ketoacidosis, a dangerous condition that can lead to dehydration, coma, and even death.
Among those who weren't surprised: consumer advocacy group Public Citizen. Back in 2013, they objected to the FDA's approval of the drug, stating that there wasn't enough safety data available to clear it for widespread use. They also placed Invokana on their "do not use" list.
Just a little over a month before the FDA warning, the group had also made public their objection to the way manufacturer Janssen Pharmaceuticals was advertising Invokana—namely, that they position their drugs as helping patients to lose weight.
Public Citizen Calls on FDA to Clamp Down on Off-Label Claims
In a letter dated March 31, 2015, Public Citizen sent a letter to Thomas Abrams, director of the office of prescription drug promotion at the FDA. In it, they urged the administration to stop "off-label promotional statements in the direct-to-consumer (DTC) advertisements of five prescription drugs approved for the treatment of Type 2 diabetes."
Invokana was included in that list of drugs. Promotional materials in question included an Invokana advertisement in the February, 2015 issue of Internal Medicine News, in which Invokana was advertised as creating "greater reductions in body weight" than competing drug Januvia, and also of greater reductions in blood pressure. (Invokana is not approved for weight loss or for the reduction of blood pressure.)
"None of the drugs is approved for weight loss" the letter states "and, despite the presence of disclaimers that the medications are not weight-loss drugs, the implication is clearly that weight loss is an additional potential benefit of the drugs."
They go on to note that the claims for reducing blood pressure are potentially egregious, particularly since hypotension (abnormally low blood pressure) is listed as an adverse effect on the labels for the medication.
Invokana Linked to Over 400 Reports of Serious Adverse Events
The advertisements in question also fail to make clear the risks associated with these drugs, Public Citizen claimed. Invokana, for example, also increases risk of urinary tract infections, yeast infections, and kidney problems, including kidney failure.
In fact, the QuarterWatch report for 2014 (second quarter) put out by the Institute for Safe Medication Practices (ISMP) noted that within just a year of being on the market, Invokana was linked with 457 reports of adverse events, which included kidney stones and other kidney problems, urinary tract infections, and dehydration and other fluid imbalances.
"By inflating the drugs' perceived benefits," Public Citizen wrote, "the advertisements dangerously skew the risk-benefit calculations made by physicians and patients in deciding whether to initiate these therapies."
Public Citizen also pointed out that the FDA had reduced the numbers of warning letters sent to pharmaceutical companies for these types of claims, going from 111 letters between 1997 and 2001 to only 29 between 2010 and 2014. They urged the administration to immediately issue warning letters requiring manufacturers of these type 2 diabetes drugs to withdraw their misleading advertisements.
Invokana is currently prescribed at rates of about two million a year. Many patients remain unaware of the risks, particularly for diabetic ketoacidosis. The FDA warns that those experiencing symptoms like difficulty breathing, abdominal pain, nausea and vomiting, confusion, and unusual fatigue get to the doctor right away.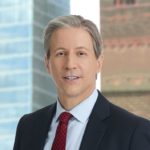 Exclusively focused on representing plaintiffs, especially in mass tort litigation, Eric Chaffin prides himself on providing unsurpassed professional legal services in pursuit of the specific goals of his clients and their families. Both his work and his cases have been featured in the national press, including on ABC's Good Morning America.