On July 6, 2015, GlaxoSmithKline (GKS), manufacturers of the anti-nausea drug Zofran, filed a motion requesting consolidation of all federal Zofran lawsuits. They stated that bringing all the cases together into one court would facilitate more efficient pre-trial proceedings, reduce the risk of inconsistent rulings, and serve the convenience of all parties involved.
In their motion, GSK noted their preference for the U.S. District Court for the Eastern District of Pennsylvania. This court, they stated, would be most convenient, since GSK has over 1,000 employees in the Philadelphia area as well as over 200,000 square feet of office space, and therefore witnesses and documents related to Zofran would likely be located there.
Plaintiffs, however, are not on board with this location. According to a number of responses filed with the U.S. Judicial Panel of Multidistrict Litigation (JPML), they agree that consolidation is a good idea, but indicate that the Eastern District of Pennsylvania is not the best venue.
Eastern District of Pennsylvania Not the Appropriate Location for a Zofran MDL
Currently, there are at least 33 Zofran lawsuits filed in federal courts across the country. Plaintiffs typically claim that GSK misled them into believing that Zofran was safe for use during pregnancy, but that after taking it, mothers gave birth to babies with birth defects. All the cases share questions of fact, such as whether GSK illegally promoted Zofran to doctors and pregnant women for the treatment of morning sickness, even though the drug was not FDA-approved for use in pregnant women.
In GSK's request for consolidation, they asked that the MDL be assigned to either Judge Cynthia M. Rufe or Judge Paul S. Diamond, both of the Eastern District of Pennsylvania. Among the responses is one filed by parents with a Zofran lawsuit pending in Arkansas. They state that Judge Rufe already has three MDLs on her plate, and that even though Judge Diamond currently has no MDLs, assigning another to the Eastern District of Pennsylvania would overload the court.
They also state that at the time GSK filed their motion, there were no Zofran lawsuits in the Eastern District of Pennsylvania. There has since been filed one case there. The plaintiffs suggest that another court that already has a number of cases pending would be a better choice. They also ask the panel to choose a location that is more geographically central than Pennsylvania.
Other Plaintiffs Suggest Massachusetts and Alabama
In a second response filed by a mother with a Zofran lawsuit pending in the District of Massachusetts, the plaintiff suggests the District of Massachusetts as the best location for a Zofran MDL. Judge F. Dennis Saylor, IV has already started to address initial case management matters there, Boston is a convenient location, and Massachusetts is where GSK was prosecuted in 2005 and in 2012 for illegally marketing various drugs, including Zofran.
Indeed, GSK paid $3 billion in 2012, as part of a civil settlement with the U.S. Department of Justice.
In a third response, a plaintiff with a case pending in the Northern District of Alabama recommended that court for a Zofran MDL. Five Zofran cases are already pending there, the court has only two other MDL actions pending, and the district's docket and available resources are favorable for efficiently administering an MDL.
The U.S. JPML is expected to hear arguments on the proposed consolidation on October 1, 2015.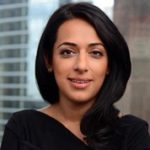 Exclusively focused on representing plaintiffs—especially in mass tort litigation—Roopal Luhana prides herself on providing unsurpassed professional legal services in pursuit of the specific goals of her clients and their families. While she handles complex cases nationwide on behalf of consumers, Ms. Luhana resides with her family in Brooklyn, New York.