Risperdal manufacturer Johnson & Johnson (J&J) faces over 400 lawsuits alleging it failed to warn patients and healthcare providers about the serious side effects of the drug. Now, according to court documents, another Risperdal lawsuit has been filed in the Southern District of California. Benjamin A. Verkest and his mother Lori L. McKee Callanan claim J&J and their subsidiary, Janssen Pharmaceuticals, unlawfully marketed and promoted a defective and unreasonably dangerous medication.
Plaintiff Claims Many Serious Risperdal Side Effects
Verkest, a 22-year-old man and citizen of San Diego, started experiencing behavioral and psychological issues when he was about five years old in 1996. In November of 1997, his doctor prescribed Risperdal, an anti-psychotic drug, which at the time, had not been approved by the FDA for treatment in children. He continued to take the medication until about April of 2001.
During his time on the drug, Verkest claims to have experienced many side effects including significant weight gain, enlarged nipples, and the development of enlarged breasts (gynecomastia). Even after he stopped taking Risperdal, he continued to suffer from increased aggression, acting out, and other emotional and behavioral problems.
According to the complaint, the plaintiff continues to suffer from gynecomastia, delayed sexual development, impaired motor skills, diabetes, and other health issues and emotional disturbances.
Inappropriate Treatment for Children
The FDA approved Risperdal (risperidone) in 1993 to treat manic or mixed delusional episodes like those that characterize schizophrenia. In 1999, they received a warning letter from the FDA for misleading advertising, having allegedly overstated the benefits of the drug while underplaying its side effects.
In 2001, the FDA required J&J to change the label on the drug, adding verbiage to the effect that safety and effectiveness in children had not been established. This was after Verkest had already been taking it for years, however. According to a report in the New York Times, between 1993 and 2008, more than 1,200 children had suffered serious complications in connection with taking the drug, including death.
"At least 11 of the deaths were children whose treatment with Risperdal was unapproved by the FDA," the Times stated. Indeed, nearly 400,000 children were treated with the drug in 2007—many of these for attention deficit disorders, which Risperdal was not approved to treat.
Studies Show Connection to Gynecomastia and Diabetes
Verkest and Callanan go on to state in their complaint that the defendants failed to warn physicians and patients that Risperdal could cause diabetes and gynecomastia and other medical problems. A 2006 study found adolescents who took Risperdal exhibited significantly higher levels of "prolactin," a hormone that stimulates breast development in women.
A 2007 study found that low-to-intermediate doses of risperidone caused a four-fold increase in prolactin in children. A later study in 2009 found similar results, with the added discovery that elevated prolactin persisted for up to two years in children and adolescents.
Studies have also revealed a connection with diabetes. In 2003, researchers found 131 reports of high blood sugar in patients taking the drug. A 2006 study found that medications like Risperdal increased risk of new-onset diabetes in patients, while later results published in 2013 discovered teens taking the drug had a three-fold risk for developing the disease in the first year of treatment.
The plaintiffs bring counts of negligence, breach of warranties, fraudulent concealment, failure to warn, negligent misrepresentation, false advertising, negligent infliction of emotional distress, and more. They state that Verkest was constantly bullied because of his side effects, suffering shame and humiliation. They seek economic, compensatory, and punitive damages.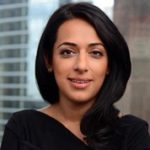 Exclusively focused on representing plaintiffs—especially in mass tort litigation—Roopal Luhana prides herself on providing unsurpassed professional legal services in pursuit of the specific goals of her clients and their families. While she handles complex cases nationwide on behalf of consumers, Ms. Luhana resides with her family in Brooklyn, New York.