Four human immunodeficiency virus (HIV) positive patients recently filed new lawsuits against pharmaceutical company Gilead Sciences, Inc.
The patients all allegedly took the HIV drug called "tenofovir disoproxil fumarate (TDF)," and then suffered serious injuries. They filed their lawsuits in the Superior Court of the State of California for the County of Los Angeles, and seek both compensatory and punitive damages.
TDF Linked with Kidney and Bone Problems
TDF belongs to a class of drugs called "nucleoside reverse transcriptase inhibitors (NRTIs)." These drugs work by blocking the action of a certain enzyme that allows HIV to multiply.
By blocking that enzyme, the medication helps control the amount of the virus in the body, so the patient can live a longer, healthier life. Most patients also become significantly less contagious while on the medications.
The FDA approved TDF in 2001 (brand name "Viread") for the treatment of HIV, but since then, studies have shown that it can increase the risk of kidney and bone problems. In 2010, for example, scientists reviewed 17 studies on TDF treatment.
They reported that TDF was associated with a significant loss of renal (kidney) function. Later studies showed a link between the drug and kidney disease, and a strong correlation between the drug and the loss of bone density, particularly among young people.
The plaintiffs allege that Gilead was well aware of these risks, and actually had a safer alternative available, but held back on developing the medication simply to wring all the profits they could out of TDF before the patent ran out.
Gilead Holds Back on Safer HIV Drug Alternative to Increase Profits
Evidence suggests that Gilead knew as far back as 2001 that TDF was toxic in the doses prescribed, and that it increased the risk of serious damage to the kidneys and bones. At that time, they were already looking into an alternative HIV drug called "tenofovir alafenamide (TAF)."
This drug also delivers tenofovir to the body, but it does so more effectively and with a lower risk of damaging the kidneys or bones.
In one of the recently filed TDF lawsuits, the plaintiffs state that "even before Viread was approved by the FDA in 2001, Gilead knew that a tenofovir prodrug design using TAF instead of TDF would reduce the risks of toxicity and damage to kidney and bones. But because Gilead enjoyed monopoly profits on its TDF-containing drugs…Gilead chose to withhold TAF…."
Gilead continued to use TDF in new combinations for new drugs, including Truvada and Atripla. It was only as the patents for their TDF-containing drugs neared expiration that Gilead moved forward with their TAF alternatives. In 2014 and 2016, the FDA approved Odefsy and Descovy, both TAF-containing HIV medications.
Plaintiffs Seek Class-Action Status in TDF Lawsuit
The plaintiffs claim that Gilead's delay in conducting scientific trials on TAF "deprived those suffering from HIV of TAF for more than a decade. These patients were forced to take TDF, which because of TDF's lower absorption rates caused and exacerbated higher bone and kidney toxicities."
One of recently filed cases was a class action lawsuit filed on behalf of all Californians who took TDF medications between October 26, 2001, and the present.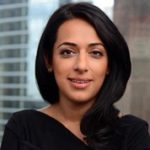 Exclusively focused on representing plaintiffs—especially in mass tort litigation—Roopal Luhana prides herself on providing unsurpassed professional legal services in pursuit of the specific goals of her clients and their families. While she handles complex cases nationwide on behalf of consumers, Ms. Luhana resides with her family in Brooklyn, New York.