Progress is being made in the testosterone MDL proceedings taking place in the Northern District of Illinois. There are nearly 2,000 testosterone lawsuits pending there, filed by plaintiffs who claim to have taken testosterone replacement drugs and then suffered from serious side effects like heart attacks and strokes.
Since the majority of the cases involve AndroGel, made by AbbVie, the court has decided to choose from these cases only when deciding which ones will go to trial first, even though there are other cases concerning products like Testim and Androderm. Called "bellwether" trials, these early cases are expected to help both parties determine how juries will react to the evidence. They may lead to future settlement negotiations, and help facilitate the resolution of all lawsuits pending in the court.
There is some recent disagreement, however, as to exactly how these AndroGel lawsuits should be chosen. Judge Matthew Kennelly had originally asked both parties to select 16 AndroGel cases to be put into a pool of potential candidates for the early bellwether trials. Eight of these were to be cases in which the plaintiff claimed to have suffered a heart attack, and eight in which the plaintiff claimed to have suffered a blood clot injury, such as a deep vein thrombosis or pulmonary embolism.
The parties have since submitted differing proposals as to how the selection process should proceed.
Defendants Want to Use a Database to Choose Cases
The final 32 cases aren't due to the court until October 31, 2015. Both parties submitted proposals this month outlining their suggestions for the selection process. The defendants parted from the court's original proposal to have both sides choose cases to add to the pool. They stated that instead, the court should have a hand in the selection, rather than simply "leaving it up to the lawyers to choose their favorites."
AbbVie proposes that the court use a database the company has created that contains information from each claimant and then "divide the pool into groups that share a common core issue for the Court to address." One of the issues is whether plaintiffs have "reliable science" to support the claim that testosterone is associated with cardiovascular injury in patients under 65 with no history of cardiovascular disease.
"Using these data," AbbVie states, "discovery bellwethers can be selected randomly from each of the groups, using a statistical program." This is the only objective, reliable way to select a sample that is most likely to be representative of the pool, they add.
Plaintiffs Disagree with AbbVie's Selection Proposal
In their proposal, the plaintiffs disagree with AbbVie, and want to stick with the court's original plan to have both sides choose 16 cases. They state that there is no reason to change the method already established, and that AbbVie's proposal "unnecessarily unwinds this procedure."
They add that if this proposal were to be adopted, "it would undermine an important purpose of the bellwether process," which is to instruct the parties and court about common issues in the litigation and to facilitate efficient resolution.
The plaintiffs add that by using their "randomization program," AbbVie wants to interject "several other variables" into the selection process, but that this "complexity will not result in representative results." Random does not equal representative, the plaintiffs state, and does not account for what is truly important in these cases.
Both parties were expected to discuss the competing proposals on August 14, 2015, at the case management conference.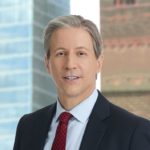 Exclusively focused on representing plaintiffs, especially in mass tort litigation, Eric Chaffin prides himself on providing unsurpassed professional legal services in pursuit of the specific goals of his clients and their families. Both his work and his cases have been featured in the national press, including on ABC's Good Morning America.