Recent studies have raised concerns that people using common heartburn drugs like Nexium and Prilosec may be at an increased risk for serious kidney problems, including chronic kidney disease (CKD) and kidney failure.
Many healthcare professionals have raised concerns that Americans are overusing these drugs, and remain unaware of the potentially serious consequences. Previous studies have indicated a potential link between so-called "proton pump inhibitors" and increased risk of heart attack, bone fracture, low magnesium levels, and even dementia.
Now, several large epidemiological studies have indicated that these drugs may be particularly damaging to the kidneys.
Proton Pump Inhibitors Associated with Risk of Chronic Kidney Disease
A study published in April 2015 reported that in patients aged 66 years and older, taking PPIs was associated with an increased risk of acute nephritis (inflammation of the kidneys) and acute kidney injury. In fact, those who started treatment with PPIs had a more than two-fold increase in the short-term risk for hospital admission with acute kidney injury related to patients who weren't exposed to the drugs.
Then in October 2015, the American Society of Nephrology reported on similar research showing that participants using PPIs had a 10 percent increased risk of CKD. In February 2016, a study published in JAMA Internal Medicine showed that those taking PPIs had a 20-50 percent increased risk of kidney disease compared to those who never took the drugs. Twice-daily dosing increased the risk even more.
In April 2016, another study published in the Journal of the American Society of Nephrology reported that PPIs were associated with a 26 percent increased risk of CKD, and that those patients taking the drugs for 1-2 years or more were three times more likely to develop kidney failure than those taking them for less than a month.
People Overusing PPIs Without Being Aware of the Dangers
Proton pump inhibitors (PPIs) are a class of drugs that help reduce the amount of acid secreted by the stomach. Since the late 1980s, they have become the go-to treatment for many stomach-acid-related conditions, including heartburn, gastroesophageal reflux disease GERD, and peptic ulcer disease.
While they can be effective treatments for these and other conditions, these drugs aren't without risk. Yet because they work well and they are so easily available, they are often overused and usually for too long a period of time.
A 2007 study reported that 24 percent of patients in a university hospital were receiving PPI treatment, and that 54 percent of those had been prescribed these drugs inappropriately. Six months later, 26 percent of the patients were prescribed a PPI, but in only 49 percent of them was there a recommendation indication for the prescription. That means that over half were taking them unnecessarily.
A 2014 study reported similar findings, stating: "There is some recent evidence that improper use of PPI is rising." They added that their literature review and findings suggested that PPIs "are being abused through overuse," and warned that such overuse could lead to "unwanted adverse effects and increase the chances for drug-induced disease, such as gastric cancer."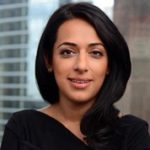 Exclusively focused on representing plaintiffs—especially in mass tort litigation—Roopal Luhana prides herself on providing unsurpassed professional legal services in pursuit of the specific goals of her clients and their families. While she handles complex cases nationwide on behalf of consumers, Ms. Luhana resides with her family in Brooklyn, New York.