Express Scripts, the largest U.S. pharmacy benefit manager, has excluded Onglyza (saxagliptin), a type 2 diabetes medication, and Kombiglyze XR ata gliptin plus metformin, from insurance coverage. That means that patients using this drug may have to pay the full retail price for it.
Why would the company refuse to help patients afford Onglyza? It has to do with recent warnings concerning potentially serious side effects associated with the drug.
FDA Raises Red Flags About Onglyza and Heart Failure
In February 2014, he FDA warned about Onglyza. At the time, they were concerned about a potential connection between the drug and an increased risk of heart failure. The concern came from a large clinical trial (the "SAVOR-TIMI 53" study) on Onglyza and heart disease, in which researchers looked at data from over 16,000 participants. All had a history of heart disease, but only about half received Onglyza, while the other half received a placebo.
After two years, results showed that those taking Onglyza were 27 percent more likely to be hospitalized for heart failure. The FDA asked manufacturers Bristol-Meyers Squibb Co. and AstraZeneca Pharmaceuticals to provide additional data on the drug to investigate further. Additional analysis showed that their concerns were valid, and that Onglyza could, indeed, be associated with a risk of heart failure.
Since type 2 diabetes patients are already at a higher risk for cardiovascular disease than the general public, they definitely don't want to take medications that increase their risk. Medications are supposed to help them keep blood sugar levels under control—and reduce their risk of heart disease.
Express Scripts Excludes Onglyza Because of Lack of Proven Benefits
According to Reuters, by excluding some potentially concerning drugs from its list of approved medications, Express Scripts can negotiate better prices for customers on the drugs that they cover. When referring to Onglyza and other drugs that were excluded from the National Preferred Formulary (NPF)—the most widely used formulary in the country—the company noted that these are "me-too" products that cost more, but have shown no additional benefit beyond other drugs that are more affordable.
To determine which products fit in this group, the company relies on an independent group of physicians to evaluate clinical data related to certain newer medications to determine which may work better than older options, and which aren't worth the risk.
By managing the formulary, the company says they keep costs down for patients.
FDA Panel Suggests Increased Warnings on Onglyza and Kombiglyze XR Labels
The FDA approved Onglyza for the treatment of type 2 diabetes in 2009. The following year, it approved Kombiglyze XR. They belong to a class of medications called "incretin memetics," or "dipeptidyl peptidase-4 (DDP-4) inhibitors." These drugs work to lower blood glucose levels by stimulating the pancreas to produce more insulin after a meal.
Because of the concerns about heart failure, the FDA convened a meeting of the Endocrinologic and Metabolic Drugs Advisory Committee for April 14, 2015. Fourteen out of fifteen of the panel members recommended that warnings on the Onglyza label be strengthened to indicate the potential increased risk for heart failure.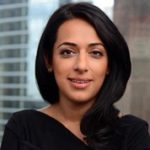 Exclusively focused on representing plaintiffs—especially in mass tort litigation—Roopal Luhana prides herself on providing unsurpassed professional legal services in pursuit of the specific goals of her clients and their families. While she handles complex cases nationwide on behalf of consumers, Ms. Luhana resides with her family in Brooklyn, New York.