In 2006, a study by researchers at Duke University reported that Risperdal could cause gynecomastia—breast growth in males. Adolescents who took Risperdal exhibited significantly higher levels of "prolactin," a hormone that stimulates breast development in women. After that, several more studies found similar results, leading to concern about this drug and its use in children and adolescents.
Now, a new Ohio initiative seeks to educate parents on the potential side effects of Risperdal and other psychiatric drugs, and help curb their overuse in these vulnerable populations.
Ohio Initiative Educating Doctors and Parents
Ohio Minds Matter launched about one-and-a-half years ago to improve mental health treatment in children covered by Medicaid. One of the pilot programs seeks to educate parents, doctors, and the public about the best use of psychiatric medicines, while the initiative is also developing online tools to help readers understand the best uses of psychotropic medications such as Risperdal and Abilify. These programs will help parents and doctors to become more aware of the potential side effects, so they can better balance these with the possible benefits of the medications when making individual decisions for children.
According to a report in The Akron Beacon Journal, an average of 6.2 percent of children nationwide covered by the Medicaid program take one or more psychotropic medications. Children in foster care, who are typically covered by Medicaid, are much more likely to be prescribed one of these medications to treat issues like depression, attention deficit hyperactivity disorder, anxiety, irritability related to autism, and bipolar disorder.
Encouraging Caregivers to Try Other Options
Though prescribing a medication may be convenient, side effects in children can be serious, and may include diabetes, cardiovascular problems, and abnormal breast growth in males. Today, the manufacturers of Risperdal face over 400 lawsuits filed by plaintiffs who allege the drug caused gynecomastia or other health problems.
The new initiative also cautions that few studies exist evaluating the long-term impacts of these medications on the developing mind. It will be years before we can tell just how the drugs may affect physical development, maturity, and cognitive development. Therefore, educating parents and doctors on other options to medical treatment is an important step in helping to curb the overuse of these drugs.
Goals of Ohio Minds Matter
Ohio Minds Matter has three initial goals in place. They hope to reduce by 25 percent the children on Medicaid receiving medications to treat mental or behavioral issues. Specifically, they're targeting three areas:
• Use of atypical antipsychotic medications in children younger than 6 years old.
• Use of two or more atypical antipsychotic drugs for more than two months.
• Use of four or more psychotropic medications in children and adolescents.
The state plans to invest one million dollars in the initiative, which will also include providing second opinion consultation, educational outreach, and technical support opportunities to Medicaid providers considering initiating psycho-pharmacological treatment or who are currently prescribing these medications in their practices.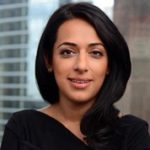 Exclusively focused on representing plaintiffs—especially in mass tort litigation—Roopal Luhana prides herself on providing unsurpassed professional legal services in pursuit of the specific goals of her clients and their families. While she handles complex cases nationwide on behalf of consumers, Ms. Luhana resides with her family in Brooklyn, New York.