The current testosterone MDL, which was established in June 2014, continues to grow. Over 2,400 lawsuits are pending in the Northern District of Illinois, with plaintiffs claiming that manufacturers of testosterone products like AndroGel, Testim, and Axiron failed to provide adequate warnings about the potentially dangerous side effects.
More specifically, as of September 15, 2015, a total of 2,477 testosterone lawsuits were pending in Illinois, under the guidance of U.S. District Court Judge Matthew Kennelly. Since there were about 1,700 lawsuits in June 2015, it's clear that the litigation is growing quickly and substantially, and is expected to continue to grow in the coming months.
Testosterone replacement products have been linked with an increased risk for cardiovascular problems like heart attacks and strokes.
Manufacturers of Testosterone Drugs "Sold a Disease"
The FDA approved the use of testosterone replacement drugs only for low testosterone levels caused by a medical condition, called "hypogonadism." Manufacturers of testosterone replacement drugs, however, have advertised their products as treatments for age-related low-T, indicating that they help men to feel more energetic and youthful.
Plaintiffs filing testosterone lawsuits often state in their complaints that manufacturers, through their advertisements, persuaded men who really had no health issues to take their drugs. Their position has been supported by others in the medical industry. Professors of medicine Steven Woloshin and Lisa M. Schwartz, for example, both from Dartmouth Institute for Health Policy and Clinical Practice, stated in their June 2015 article in the Washington Post that testosterone drug therapy manufacturers were "selling a disease."
In November 2013, Fierce Pharma noted that testosterone replacement drugs were becoming big business, with sales growing 90 percent over five years, reaching $1.9 billion by 2011, and expected to reach $5 billion by 2017.
Yet in January 2014, the FDA warned that these drugs could increase risks of heart attacks and strokes, based on the results of two key studies. The first was published in the scientific journal JAMA, and reported that the study was halted prematurely because men who started taking testosterone after going through a coronary angiography were found to have a significantly increased risk of heart attack and stroke.
The second was published in PLoS One, and reported that men 65 years and older doubled their risk of heart attack after taking testosterone drugs, and that young men with a family history of heart disease increased their risk of heart attack by three times after taking the drugs.
FDA Requires Updated Warnings
In March 2015, the FDA noted that they had required manufacturers to update their warning labels to alert doctors and patients to the risks of heart attacks and strokes in patients taking testosterone. Products that could increase these risks include AndroGel, Testim, Axiron, Androderm, Fortesta, and more.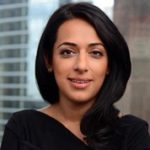 Exclusively focused on representing plaintiffs—especially in mass tort litigation—Roopal Luhana prides herself on providing unsurpassed professional legal services in pursuit of the specific goals of her clients and their families. While she handles complex cases nationwide on behalf of consumers, Ms. Luhana resides with her family in Brooklyn, New York.