The number of lawsuits filed against the makers of heartburn drugs like Nexium and Prilosec continues to increase. These drugs belong to a class of medications called "proton pump inhibitors (PPIs)". They reduce the production of stomach acid and are used to treat acid-related conditions like gastroesophageal reflux disease (GERD), stomach ulcers, and esophagitis.
Plaintiffs allege that the drugs caused serious side effects including kidney injury, chronic kidney disease, and kidney failure. In mid-October, four new cases were filed in Louisiana and Missouri, with plaintiffs naming drug manufacturers AstraZeneca (Nexium) and Proctor & Gamble (Prilosec) as defendants.
Other plaintiffs have filed similar cases against the makers of Prevacid and Protonix. On October 17, 2016, plaintiffs filed a motion with the U.S. Judicial Panel on Multidistrict Litigation (JPML) to consolidate all federally filed cases into one court in the Middle District of Louisiana.
Four Plaintiffs Suffer Serious Side Effects After Taking PPIs
A Baton Rouge, Louisiana woman was one of the plaintiffs who filed a recent case in federal court in Louisiana. She claims that her physician prescribed Nexium, and that she took it from about 2010 to 2012. Then, in 2012, she was diagnosed with chronic kidney disease (CKD), a condition that gradually damages the kidneys and can lead to kidney failure. She has alleged that her condition was as a result of her use of the heartburn drug, and seeks damages for medical care costs and pain and suffering.
A Kansas City, Missouri man recently filed a new Nexium lawsuit in the Western District of Missouri. He also took Nexium as directed by his physician and developed CKD. He seeks compensatory and punitive damages. A resident of Springfield, Missouri filed a second case in the same court. He took the drugs from 2011 to 2016, and believes they resulted in his chronic kidney disease, subsequent acute renal failure, and end-stage renal disease.
Finally, another resident of Baton Rouge, Louisiana, filed a PPI lawsuit after taking the drugs between 2010 and 2012. She claims that she took them as directed, but that she was later diagnosed with CKD in 2012 and suffered other acute kidney injuries in 2013 and 2015, all allegedly as a result of using Nexium and Prilosec.
Plaintiffs Blame PPI Drugs for Chronic Kidney Disease
In each of these cases, the plaintiffs point out that PPI drugs have been one of the top ten best-selling and most dispensed forms of prescription medications in the U.S. each year. Between 2008 and 2013, the sale of prescription PPIs totaled over $50 billion.
Yet the plaintiffs believe these drugs were sold without appropriate safety warnings and adequate safety studies to support them. In 2006, for example, researchers at the Yale School of Medicine reported in a number of case studies that PPI use left most patients with some level of chronic kidney disease, yet the manufacturers did nothing to change the warning labels at the time.
In 2011, public advocacy group Public Citizen petitioned the FDA to add new warnings to the labels of these products, but it wasn't until 2014 that the FDA required a change, and then it was only to warn doctors and patients of acute interstitial nephritis (AIN), not chronic kidney disease.
More recent studies, though, have shown a consistent connection between long-term use of PPIs and CKD. In 2016, for instance, researchers concluded that PPI use was independently associated with a 20-50 percent higher risk of CKD. Other studies followed with similar results.
According to the pending lawsuits, defendants continued to conceal this and other knowledge from doctors and patients. Plaintiffs assert that had they received adequate warnings, they could have avoided their life-threatening injuries.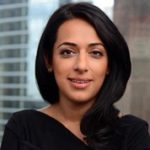 Exclusively focused on representing plaintiffs—especially in mass tort litigation—Roopal Luhana prides herself on providing unsurpassed professional legal services in pursuit of the specific goals of her clients and their families. While she handles complex cases nationwide on behalf of consumers, Ms. Luhana resides with her family in Brooklyn, New York.