On January 23, 2018, a North Carolina woman filed a new Kombiglyze XR (saxagliptin and metformin) lawsuit against manufacturers Bristol-Myers Squibb and AstraZeneca. She claims that after taking the diabetes medication, she suffered serious injuries that required hospitalization. She filed her case in the U.S. District Court for the Middle District of North Carolina and seeks in excess of $75,000 in damages.
Plaintiff Claims Kombiglyze Caused Heart Failure
According to the complaint, the plaintiff started taking Kombiglyze XR in November 2013. Then, in February 2015, she developed shortness of breath, which continued for a few weeks. She then had to go to the emergency room at FirstHealth Richmond Memorial Hospital with respiratory distress.
The hospital was unable to do a CT scan on her and transferred her to FirstHealth Moore Regional Hospital where a CT angiography (CTA) was performed. This type of scan focuses on blood vessels and examines areas like the brain, neck, chest, and abdomen.
After the scan, the plaintiff was then transferred back to Richmond Memorial where she was admitted into the ICU department and diagnosed with acute left-sided systolic congestive heart failure.
FDA Panel Recommends Increased Warnings on Kombiglyze XR
The American Heart Association explains that the left side of the heart supplies most of the pumping power. In left-sided systolic congestive heart failure, this side of the heart loses its ability to contract normally, and can't pump with enough force to push the required amount of blood through to the rest of the body.
As blood flow slows, blood returning through the veins can become backed-up, causing congestion in the tissues. Common symptoms include:
edema (swelling)
shortness of breath
and a drop in energy.
The plaintiff blames Kombiglyze XR for her heart failure based, in part, on the results of the SAVOR study, which involved over 16,000 participants and indicated that those who took saxagliptin, one of the active ingredients in Kombiglyze XR, to treat diabetes had a 27 percent increased risk of being hospitalized for heart failure than the comparator group.
The FDA convened an advisory panel meeting of the Endocrinologic and Metabolic Drugs Advisory Committee on April 14, 2015. That panel recommended that the FDA add new safety information to the labels on these products. One member recommended that the drug be removed from the market for safety reasons.
On April 5, 2016, the FDA released a drug safety communication indicating that they were requiring new warnings to be added to drug labels concerning the risk of heart failure. Drugs affected by this change included Kombiglyze XR, Onglyza, Nesina, Kazano, and Oseni. The FDA added that the risk was higher in patients with pre-existing kidney or heart disease.
Plaintiff Seeks Punitive Damages in Kombiglyze XR Lawsuit
The North Carolina plaintiff claims that the defendants were aware of this risk long before they took any action to warn healthcare providers or the general public. She also claims that the defendants over-promoted the drug while downplaying its risks in their print marketing, advertising, and promotional materials.
The plaintiff asserts counts of negligence, violation of the North Carolina Unfair and Deceptive Trade Practices Act, failure to warn, breach of warranties, fraudulent and negligent misrepresentation, fraudulent concealment, and fraud. She seeks both compensatory and punitive damages.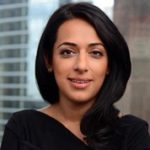 Exclusively focused on representing plaintiffs—especially in mass tort litigation—Roopal Luhana prides herself on providing unsurpassed professional legal services in pursuit of the specific goals of her clients and their families. While she handles complex cases nationwide on behalf of consumers, Ms. Luhana resides with her family in Brooklyn, New York.