A Texas man has filed a new class-action lawsuit against makers of the heart disease drug "valsartan." He brings the claim on behalf of himself and hundreds of other patients who bought the drugs unaware that they could be contaminated with "N-nitrosodimethylamine (NDMA)," a chemical classified as a probable human carcinogen. The case is pending in the U.S. District Court for the District of New Jersey.
Chinese manufacturer Zhejiang Huahai Pharmaceuticals found the impurity while conducting internal tests on the drugs. NDMA is a by-product of some of the ingredients used to make the drug and is believed to have been introduced after the company made changes in how they were manufacturing valsartan.
Because of the NDMA contamination, in July 2018, the FDA issued a recall of several drugs containing valsartan. They have continued to investigate and to update their list of drugs and drug makers affected by this recall.
Plaintiff Purchases Valsartan Unaware of Contamination
According to his complaint, the plaintiff started taking generic valsartan made by Solco Healthcare LLC in March 2017. He bought it again in June 2017. He later bought another version of the drug made by Teva Pharmaceutical Industries. The plaintiff alleges that he was unaware that the drugs could be contaminated with a carcinogen.
Valsartan is prescribed to reduce blood pressure and is used in the treatment of heart failure and to help prevent a second heart attack. It is a generic version of the original drug Diovan, which had been marketed by Novartis AG starting in 2001. After the patent expired in 2012, generic companies stepped in to create their own versions of the drug. Zhejiang Huahai Pharmaceuticals supplies many different generic companies with valsartan.
Manufacturer Cited by the FDA for Quality Issues
Under federal law, drug companies must comply with "current Good Manufacturing Practices (cGMPs)" to make sure they meet safety, quality, purity, identity, and strength standards. Any drug that fails to meet these standards is labeled "adulterated" and cannot be sold in the U.S.
Zhejiang Huahai Pharmaceuticals is a subsidiary of Huahai Pharmaceutical and is located in Linhai City, Zhejiang Province, China. It is one of China's largest exporters of prescription medications to Europe and the U.S. It is a contract manufacturer of valsartan products for many generic drug companies. The plaintiff claims, however, that the company has a history of deviating from the required cGMPs during manufacturing.
In 2007, the FDA inspected the company's facilities and found deviations from cGMPs. The company was supposed to have corrected them, but in 2017, the FDA again inspected the facilities and found additional problems. Specifically, the FDA found that the company was not consistently documenting impurities found during analytical testing and that their facilities and equipment were not adequately maintained to ensure drug quality.
Plaintiff Claims Defendants Failed to Fulfill Quality Assurance Obligations
The European Medicines Agency (EMA), which also recalled valsartan, noted: "NDMA was an unexpected impurity believed to have formed as a side product after Zhejiang Huahai introduced changes to its manufacturing process in 2012." The plaintiff states that if the drug manufacturers had fulfilled their quality assurance obligations, they would have detected the impurity.
The plaintiff brings counts of breach of warranties, fraud, violation of New Jersey Consumer Fraud Act, violation of Pennsylvania Unfair Trade Practices and Consumer Protection Law, violation of state consumer protection laws, negligence, and unjust enrichment.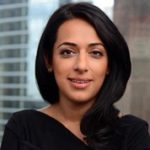 Exclusively focused on representing plaintiffs—especially in mass tort litigation—Roopal Luhana prides herself on providing unsurpassed professional legal services in pursuit of the specific goals of her clients and their families. While she handles complex cases nationwide on behalf of consumers, Ms. Luhana resides with her family in Brooklyn, New York.