A number of recent studies have linked proton pump inhibitors (PPIs) like Nexium and Prilosec with an increased risk of chronic kidney disease. In 2010, the FDA warned that the medications could increase risk of bone fracture, and other studies have also connected them to heart attack and dementia.
Now, according to a recent study published in the Journal of Clinical Gastroenterology, it seems that women could take smaller doses of the drugs and still experience the benefits—an approach that may reduce the risk of some of these serious side effects.
Study Shows Women Successful with Half-Dose Treatment
For the study, researchers recruited 100 patients—about half male and half female—who had been diagnosed with erosive esophagitis (a condition in which the esophageal lining is inflamed and contains ulcers or sores). All of the study participants had been on long-term therapy with a PPI drug.
They then had about half of the participants reduce their dose for eight weeks (by half), while the other half remained on the dose they were taking. Researchers measured "gastrin" levels before and after the treatment. (Gastrin is a hormone that stimulates the release of stomach acid.)
Results showed the following:
• On the whole, female patients had higher levels of gastrin than males.
• Women were three times more likely to tolerate half their prior dose of the PPI drug than males.
The researchers concluded that women with gastroesophageal reflux disease (GERD) might manage with lower doses of PPIs.
PPIs Linked with Kidney Disease
The results of this study are important because previous research has shown that higher doses of PPIs are associated with a greater risk of certain side effects, including kidney disease. In February 2016, for example, scientists discovered that participants taking PPIs had a 20-50 percent increased risk of kidney disease compared to those who never took the drugs—and that twice-daily dosing was associated with a higher risk. Long-term use was also associated with a greater risk.
This study involved over 10,000 participants, so the results were significant, and caused understandable concern in the healthcare industry. Many patients use these drugs regularly and weren't aware of the potential risks.
The first PPIs came on the market in the 1980s, and quickly became popular because they worked well in reducing stomach acid. Drugs like Prilosec, Nexium, Prevacid, AcipHex, and Zegerid all neutralize enzymes that are involved in the process to produce stomach acid. They are widely used today to treat stomach ulcers, GERD, and to help heal a damaged esophagus.
Over the past few years, as awareness of PPI side effects has increased, many patients have filed PPI lawsuits in an attempt to recover damages after suffering serious injuries. They often allege that the manufacturers failed to conduct adequate safety studies to ensure that the products were safe before releasing them on the market.
This most recent study adds further support for that argument, illustrating that the dosage for women could have been lower all this time, potentially saving some participants from serious injuries.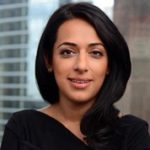 Exclusively focused on representing plaintiffs—especially in mass tort litigation—Roopal Luhana prides herself on providing unsurpassed professional legal services in pursuit of the specific goals of her clients and their families. While she handles complex cases nationwide on behalf of consumers, Ms. Luhana resides with her family in Brooklyn, New York.