In June 2014, all federally filed testosterone replacement lawsuits were consolidated into one court in the Northern District of Illinois. Since then, thousands of lawsuits have joined the litigation, with about 3,500 cases currently pending there.
Plaintiffs claim that the testosterone replacement drugs, including AndroGel and Testim, increase the risk of cardiovascular problems, including heart attacks, strokes, and blood clots, and that the manufacturers failed to warn about these risks. Several studies have linked the drugs to these problems, and will be used as evidence in the first bellwether trials, which are scheduled to begin late this year.
Now, a new study reports that cardiovascular issues may not be the only ones when it comes to testosterone replacement drugs. Published in Orthopedics, the study indicates that testosterone therapy can interact with thrombophilia, causing osteonecrosis and eventually, bone damage.
Osteonecrosis Damages Bones and Joints
For the study, researchers looked at participants who were diagnosed with osteonecrosis after starting testosterone therapy. Osteonecrosis is a disease caused by reduced blood flow to the joints. Without the blood, which carries nutrients, the bones are damaged over time. The cells can die, and the bone may eventually collapse.
The term "osteonecrosis" refers to the death of bone cells. Complications may include degenerative arthritis in the joints, most commonly in the hips and knees, though the joints in the shoulders, hand, feet, and jaw may also be affected.
Common causes of osteonecrosis include serious trauma, excess alcohol consumption, corticosteroid medications, and lupus. Risk factors for the disease include blood disorders, radiation therapy, organ transplants, HIV infection, and decompression disease.
In this study, however, researchers evaluated if the testosterone drugs were interacting with the patients' thrombophilia to cause osteonecrosis.
Other Studies Indicate a Link Between Testosterone Therapy and Bone Disease
Thrombophilia is a condition in which the blood is more likely to form clots than usual. It can be an inherited disease or may develop because of blood abnormalities. Researchers wondered if patients that were unaware of their thrombophilia—who started taking testosterone replacements—could then be at an increased risk for osteonecrosis.
After taking blood tests and analyzing the results, they determined that "when testosterone therapy is given to patients with thrombophilia, they are at an increased risk for osteonecrosis."
This is the most recent, but not the first study to indicate there may be a relationship between testosterone therapy drugs and osteonecrosis. In a summary of his research posted in March 2014, Dr. Charles J. Glueck of the Jewish Hospital of Cincinnati—Dr. Glueck was also involved in the recent study—reported on three studies showing a relationship between the drugs and this disease. In one of those—a 2014 study—he noted that in an assessment of nearly 600 men hospitalized for pulmonary embolism (PE, or blood clot in the lungs), 1.2 percent had taken testosterone therapy before and at the time of their admission, with the clots occurring within two months after starting the prescription. All of the patients were evaluated for blood clots were found to have previously undiagnosed thrombophilia.
Testosterone Therapy Linked to Increased Risk of Blood Clots
Patients who took testosterone therapy drugs and then were diagnosed with osteonecrosis may now be eligible to file a testosterone lawsuit in an effort to recover damages. Any new cases could be found to be related to those currently going through litigation, as they do involve a blood-clotting condition (thrombophilia) and its injurious results.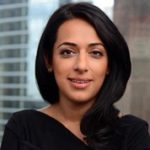 Exclusively focused on representing plaintiffs—especially in mass tort litigation—Roopal Luhana prides herself on providing unsurpassed professional legal services in pursuit of the specific goals of her clients and their families. While she handles complex cases nationwide on behalf of consumers, Ms. Luhana resides with her family in Brooklyn, New York.