In late February 2018, an Ohio woman, as representative of a male family member, filed a new Onglyza lawsuit in the U.S. District Court for the Southern District of Ohio. This case now joins a number of other similar cases filed by patients who took Onglyza and then suffered from serious injuries. It may soon be transferred to the current Onglyza MDL, which is taking place in the U.S. District Court for the Eastern District of Kentucky.
Plaintiff Blames Onglyza for Heart Failure
According to the complaint, the Ohio man took Onglyza (saxagliptin) from approximately July 2012 until October 2014. He then suffered from serious injuries, including heart failure, congestive heart failure, and cardiovascular injury. As a result of these injuries, he suffered significant pain and suffering, mental anguish, disfigurement, and loss of earnings and earning capacity.
Onglyza is a type 2 diabetes medication that belongs to a class of drugs known as "dipeptidyl peptidase-4 (DPP-4) inhibitors," also called "gliptins." These medications help control blood sugar by blocking the action of DPP-4, an enzyme that destroys "incretins." Incretins are hormones that stimulate insulin secretion in response to meals.
By keeping more incretins circulating in the blood, DPP-4 medications help stimulate the pancreas to release insulin, which in turn, metabolizes the glucose and keeps levels from getting too high. Gliptins can also reduce the production of glucagon in the liver, further reducing glucose in the system.
Though Onglyza may be effective at reducing blood sugar levels, it has also been linked to an increased risk of being hospitalized for heart failure.
Defendants Slow to Study Onglyza for Cardiovascular Risks
The Food and Drug Administration (FDA) has long understood that diabetes increases the risk of cardiovascular problems. Because of that, in 2008, the FDA released new guidance to those companies developing type 2 diabetes medications, alerting them to the importance of making sure their drugs would not make this risk worse.
Specifically, they required all companies applying for approval of new diabetes drugs to demonstrate that their products did not carry an unacceptable increase in cardiovascular risk.
Despite this warning, according to the plaintiff, Onglyza manufacturers Bristol-Myers Squibb and AstraZeneca "failed to perform adequate clinical trials to determine if their drugs created such an increased risk."
The FDA approved Onglyza for the treatment of type 2 diabetes in 2009. It wasn't until after the product was sold to thousands of patients, however, that the manufacturers allegedly finally followed the FDA's recommendation and conducted studies to determine the drug's safety for the cardiovascular system.
Based on the findings of that clinical trial (called the SAVOR study), the FDA conducted a review of the data, and in April 2016, released a safety communication noting that they were requiring the manufacturer to add new warnings to their product labels about the risk of heart failure.
The plaintiff claims that the defendants put sales over patient safety, as they failed to warn about the risks of heart failure for years.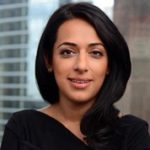 Exclusively focused on representing plaintiffs—especially in mass tort litigation—Roopal Luhana prides herself on providing unsurpassed professional legal services in pursuit of the specific goals of her clients and their families. While she handles complex cases nationwide on behalf of consumers, Ms. Luhana resides with her family in Brooklyn, New York.