A Nevada widow recently filed a new Onglyza/Kombiglyze XR lawsuit in the U.S. District Court for the District of New Jersey on behalf of her deceased husband. She claims that after her husband used the type 2 diabetes drug (saxagliptin), he suffered from serious injuries that led to his death. She seeks compensatory and punitive damages.
Plaintiff Alleges that Husband Took Saxagliptin and Developed Heart Failure
Doctors prescribe Onglyza and Kombiglyze XR to help lower blood sugar levels in patients with type 2 diabetes. It belongs to a class of medications called "dipeptidyl peptidase-4 (DDP-4) inhibitors," which stimulate the pancreas to make more insulin after a meal. Since insulin processes glucose from food, the drug helps to keep blood sugar levels stable.
According to the complaint, the decedent took saxagliptin from May 2015 to January 2017. Allegedly as a direct result of taking the drug, he then developed serious adverse effects including coronary artery disease, congestive heart failure, and ultimately death. As a result of the injuries, he also suffered significant pain and suffering, mental anguish, disfigurement, and loss of earnings and earning capacity.
The plaintiff says that the manufacturers were aware of the increased risk of heart failure associated with their product, yet continued to market and distribute it anyway, simply to profit from the sales at patients' expense. She also states that they failed to adequately warn the decedent or his medical providers of the increased risks.
Study Finds Saxagliptin Increases Risk of Hospitalization for Heart Failure
In 2014, the FDA announced that they were launching a review Onglyza, after a study showed that it could increase the risk of heart failure among patients. Specifically, the FDA requested the raw clinical data from the manufacturer so they could evaluate it themselves.
The study was published in the New England Journal of Medicine (NEJM), and the FDA made it clear at the time that they considered the results to be "preliminary." Researchers randomly assigned over 16,000 patients with type 2 diabetes to receive saxagliptin or a placebo, and then followed them for a little over two years. They found that 1,059 of the patients in the saxagliptin group experienced some sort of cardiovascular event, while 1,034 of those in the placebo group also did. Researchers also discovered that more people in the saxagliptin group than the placebo group were hospitalized for heart failure.
Plaintiff Claims Negligence and Wrongful Death
The FDA looked into the data and did their own analysis, and in April 2016, confirmed the results, and stated that medicines containing saxagliptin "may increase the risk of heart failure, particularly in patients who already have heart or kidney disease." They also required the manufacturer to add new warnings to the product label alerting doctors and patients to the risk.
The plaintiff states that because the defendants did not do enough to study their product or warn about its risks, her husband suffered injuries including congestive heart failure and death. She brings counts of design defect, negligence, failure to warn, breach of warranties, loss of consortium, and wrongful death.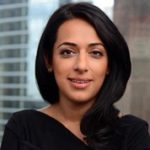 Exclusively focused on representing plaintiffs—especially in mass tort litigation—Roopal Luhana prides herself on providing unsurpassed professional legal services in pursuit of the specific goals of her clients and their families. While she handles complex cases nationwide on behalf of consumers, Ms. Luhana resides with her family in Brooklyn, New York.