The number of men filing lawsuits against manufacturers of testosterone replacement drugs continues to climb. These manufacturers, the plaintiffs claim, failed to provide adequate warnings about the risks their products presented to men's health, including a potentially increased risk of heart attack and stroke.
Just over a year ago, the U.S. Judicial Panel on Multidistrict Litigation (JPML) consolidated all federal testosterone lawsuits into one court in the northern district of Illinois. To date, about 2,000 claims are pending there.
Men Misled About the Benefits of Testosterone Therapy Drugs
Over the past several years, testosterone drugs have been aggressively promoted as the solution to many common symptoms of aging, including reduced muscle mass and energy, lowered libido, and an overall feeling of "getting older." Media advertisements suggested that symptoms like these could be attributed to "low-T," or low-testosterone, and that taking a testosterone replacement therapy drug could help men to feel much younger and more vigorous.
Thousands of men believed the advertisements, as sales of the drugs increased from 1.3 million per year in 2010 to 2.3 million in 2013, according to Forbes. Yet the majority of these men shouldn't have been taking the drug, if one goes strictly by FDA rules. The administration approved testosterone replacement only for men who were diagnosed with "hypogonadism"—a disorder of the testicles or pituitary gland that leads to abnormally low levels of testosterone. It was never approved to help men overcoming symptoms of aging.
Researchers found that a large percentage of men taking these medications were never tested for hypogonadism. Many didn't have their testosterone levels checked at all. In 2014, for instance, scientists that 40.2 percent of U.S. men did not have a testosterone test in the 180 days before beginning therapy, and 50 percent had only one test.
Testosterone MDL Continues to Grow
U.S. District Judge Matthew Kennelly is overseeing the proceedings for the testosterone MDL in Illinois. The latest case listing for the court shows that the number of testosterone lawsuits is hovering right around the 2,000 mark, and is expected to continue increasing.
The most recent case management conference for the MDL took place on July 20, 2015. The parties were expected to discuss the process for choosing bellwether trials. These are the cases that will be chosen to represent the rest when it comes time to go to trial. A small number of bellwether trials typically establish a precedent for how the juries will respond to the evidence, and may help encourage future settlements.
The court has already decided to narrow the potential cases to those filed against AbbVie, the manufacturer of Androgel. Men who took this drug and later suffered heart attacks, strokes, or other cardiovascular problems claim AbbVie failed to properly warn about these risks, and should be held liable for the men's medical expenses and lost wages.
Men Filing Lawsuits Against Manufacturers of Several Testosterone Products
Though it's only Androgel cases that are being considered as candidates for bellwether trials, the MDL contains other cases filed by men who took other products, including Testim, Androderm, Depo-testosterone, and others.
In March 2015, the FDA notified the public that the labels for testosterone products had been updated to include a warning about a "possible increased risk of heart attacks and strokes in patients taking testosterone."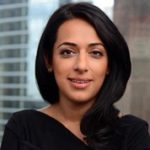 Exclusively focused on representing plaintiffs—especially in mass tort litigation—Roopal Luhana prides herself on providing unsurpassed professional legal services in pursuit of the specific goals of her clients and their families. While she handles complex cases nationwide on behalf of consumers, Ms. Luhana resides with her family in Brooklyn, New York.