On March 6, 2015, an Oakland, California mom filed a new Zofran lawsuit against manufacturer GlaxoSmithKline, LLC (GSK). The plaintiff claims that because she took the anti-nausea medication during pregnancy, her young son was born with a serious heart defect. She seeks compensation for medical and hospital expenses, as well as compensatory and punitive damages.
Plaintiff Claims Zofran Caused her Son's Heart Defect
According to her complaint, the plaintiff was prescribed Zofran (ondansetron) to alleviate the symptoms of morning sickness starting early in her first trimester of pregnancy with her son. She gave birth in 2010, after which the baby was diagnosed with "supraventricular tachycardia (SVT)." The condition is caused by improper electrical activity in the heart, and results in a rapid heartbeat.
Though SVT is rarely life threatening, it can cause dizziness, chest pain, shortness of breath, and fainting, with episodes lasting from a few seconds to a couple days. Children with SVT also need medications to reduce the number of episodes, and often require ongoing medical monitoring and treatments.
The plaintiff claims that her intake of Zofran caused her son's SVT, as there was no history of the disorder in her family. She adds that had she known about the increased risk of birth defects associated with Zofran, she would have never agreed to take the medication during her pregnancy.
Studies Raise Concerns About Zofran Birth Defects
The FDA approved Zofran for treatment of nausea and vomiting in cancer patients in 1991. GSK advertised the product for "off-label" use, however, in pregnant women, even though they did not have study results showing that the drug was safe for expectant mothers.
Subsequent studies on the medication indicated that there was some risk. In 2006, Siu et al. showed that the drug was able to cross the placental barrier, with a significant amount of it found in all embryonic compartments. Between 1992 to the present, GSK received more than 200 reports of birth defects in children exposed to Zofran during pregnancy.
In 2012, researchers found that Zofran, when used in the first trimester, increased risk of cleft palate. In August 2013, results from a nationwide cohort study in Denmark showed the drug increased risk of major congenital heart defects in mothers who used it during the first trimester.
In 2014, researchers looked at about 1,300 babies born to women who had taken Zofran during early pregnancy, and found an increased risk for heart defects, notably for a cardiac septum defect.
GSK Ignored the Evidence
The plaintiff claims GSK was well aware of these studies, and of the "mounting evidence showing that Zofran presents an unreasonable risk of harm to babies who are exposed to the drug during pregnancy." That, coupled with the reports the company received of major birth defects associated with prenatal exposure to Zofran, should have alerted them to the seriousness of the issue.
Yet the company failed to provide any new warnings as to the risk of birth defects, and continued to promote the drug to physicians and patients specifically for treating morning sickness in pregnant women. In addition, the prescribing information for the drug continued to classify Zofran as a "Pregnancy Category B" medication, stating that animal studies had revealed no evidence the drug posed harm to a fetus, and that "no adequate and well-controlled studies in pregnant women" had been completed.
Meanwhile, the product monograph for Zofran in Canada warns patients that the safety of the product has not been established in pregnant women, and that use of the drug during pregnancy is not recommended.
The plaintiff brings counts of negligence, products liability, fraudulent misrepresentation, fraudulent concealment, negligent misrepresentation, and breach of warranties. The case is pending in the Superior Court for the State of California, Alameda County.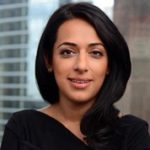 Exclusively focused on representing plaintiffs—especially in mass tort litigation—Roopal Luhana prides herself on providing unsurpassed professional legal services in pursuit of the specific goals of her clients and their families. While she handles complex cases nationwide on behalf of consumers, Ms. Luhana resides with her family in Brooklyn, New York.