On March 4, 2019, the FDA announced that Apotex—a Weston, Florida company—is voluntarily recalling four lots of Drospirenone and Ethinyl Estradiol birth control tablets. The packs may contain incorrect tablet arrangements and/or be missing tablets. As a result of the error, patients may unknowingly miss a dose or take a placebo instead of an active tablet, increasing their risk of pregnancy.
Birth Control Tablets May Be Packaged Incorrectly
The birth control pill packages contain 28 film-coated tablets that are supposed to be in the following order:
21 "active" yellow tablets, each containing 3 mg drospirenone and 0.03 mg ethinyl estradiol
7 "inactive" white tablets or placebo tablets
Apotex has contacted its wholesalers and distributors to let them know of the problem, and is arranging for the affected products to be returned. They have also instructed anyone with an inventory of the pills to quarantine them immediately.
Women who take these pills should check the packaging to see if there are errors, and look for the following lot numbers:
7DY008A
7DY009A
7DY010A
7DY011A
Women can also look for NCD number 60505-4183-3 on the outer carton and 60505-4183-1 on the inner carton. The expiration date is 8/2020. If you find these numbers or lot numbers, store the defective pack and any packaging and instructions in a sealed Ziplock bag in a dry and secure location. Those who suffered from unintended pregnancies or other injuries because of birth control packaging errors may be eligible to file lawsuits to recover damages.
Other Birth Control Pills Also Recalled for Packaging Errors
This isn't the first time a birth control product has been recalled for packaging errors.
Back in November 2018, Janssen issued a voluntary recall for one lot of Ortho-Novum 1/35 and two lots of Ortho-Novum 7/7/7 because of incorrect dispenser instructions. A misprint in those instructions could mislead women into taking the pills in the wrong order, which could cause breakthrough bleeding or unintended pregnancy. Those pills had an expiration date of March 2020, with lot number 188M114 for the recalled Ortho-Novum 1/35 and lot numbers 18CM120 and 18BM110 for the recalled Ortho-Novum 7/7/7.
In May 2018, manufacturer Allergan announced it was recalling nearly 170,000 packs of Taytulla birth control pills because of a packaging error. Some of the products contained the blank pills out of order—instead of coming at the end of the packet, they were placed at the beginning. Women who took the pills as they were laid out would be at risk for unintended pregnancy. The expiration date for the potentially defective Taytulla was May 2019, and the lot number was 5620706.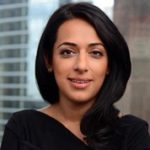 Exclusively focused on representing plaintiffs—especially in mass tort litigation—Roopal Luhana prides herself on providing unsurpassed professional legal services in pursuit of the specific goals of her clients and their families. While she handles complex cases nationwide on behalf of consumers, Ms. Luhana resides with her family in Brooklyn, New York.