On April 3, 2015, a Montana couple filed a new Zofran lawsuit against manufacturer GlaxoSmithKline (GSK), claiming the anti-nausea drug caused their daughter to be born with a cleft lip and palate. The case is pending in the U.S. District Court of Montana, Billings Division.
This is one of several new lawsuits that have been filed concerning Zofran (ondansetron) and birth defects, with plaintiffs claiming the drug maker failed to conduct appropriate safety tests on the medication to be sure it was safe for expectant mothers.
Parents Claim They Had No Idea Zofran was Linked with Birth Defects
The parents in this case, both of whom reside in Billings, Montana, claim that the mother, Pam Marlenee, was prescribed Zofran by her doctor early in her first trimester of pregnancy. She took the medication to combat symptoms of morning sickness.
The FDA approved Zofran in 1991 as a treatment for cancer patients suffering severe nausea from chemotherapy and radiation treatments. The drug was never approved for use in pregnant women, but GSK marketed it to doctors "off-label" as a safe and effective treatment for morning sickness. The company had never performed clinical studies that confirmed the safety of the drug in this setting, but later studies revealed concerning evidence that ondansetron could be harmful to a fetus.
GSK Pays Fine for Misleading Marketing
In 2012, GSK pled guilty to charges that it:
• promoted the sale and use of Zofran for conditions other than those for which it was approved as safe by the FDA,
• made false representations about the safety of the drug,
• and offered and paid illegal remuneration to doctors to encourage them to prescribe Zofran.
The company agreed to a settlement with the United States of America that included over $1 billion in payments.
Mrs. Marlenee gave birth to a daughter, M.M., in 1998. She was immediately diagnosed with cleft palate, and has since had to undergo 10 corrective surgeries, one of which was performed this year (2015). At sixteen years old, she is expected to need even more surgeries as she continues to grow and develop.
The plaintiffs claim there is no history of cleft lip and palate in their family. They were surprised to learn in February 2015 that their daughter's defect was allegedly related to Mrs. Marlenee's exposure to Zofran. She had no idea at the time she was taking the drug of any risks to her unborn child. She states in her complaint that had she been aware that Zofran could increase risk of birth defects, she never would have taken it.
Studies Raise Concerns About Zofran Birth Defects
By the year 2000, GSK had received at least 32 reports of birth defects linked to the use of Zofran during pregnancy. These included heart defects, stillbirth, kidney malformation, and other anomalies.
A number of studies have also linked the drug with developmental problems. In 2006, researchers found that ondansetron could cross the placental barrier to infect embryonic compartments. In 2012, they found that when used during the first trimester, the drug increased risk of cleft palate, and the next year, that it increased risk of heart defects. In 2014, results again showed that moms taking Zofran during early pregnancy had an increased risk of giving birth to a baby with heart defects.
The Marlenee's claim that GSK should have warned expectant mothers about the risks, and that they had an obligation to be more forthcoming in their marketing materials about the potential dangers to unborn children. They bring counts of negligence, strict products liability, breach of warranties, fraudulent concealment, negligent misrepresentation, and negligent infliction of emotional distress. They seek compensatory and punitive damages.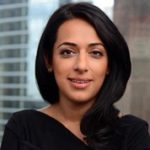 Exclusively focused on representing plaintiffs—especially in mass tort litigation—Roopal Luhana prides herself on providing unsurpassed professional legal services in pursuit of the specific goals of her clients and their families. While she handles complex cases nationwide on behalf of consumers, Ms. Luhana resides with her family in Brooklyn, New York.