In August 2008, the U.S. Judicial Panel on Multidistrict Litigation (JPML) consolidated all NuvaRing lawsuits into the U.S. District Court, Eastern District of Missouri. Since then, the litigation has expanded to over 1,000 cases, with women claiming that the birth control device caused them to suffer from blood clots, PEs, DVTs and related health complications.
Plaintiffs have been waiting for years to see these claims resolved. Trials were initially scheduled to begin around June 2011. Those trials were delayed, however, when legal proceedings were slowed down by other developments. It seemed then that the first trial may begin in early 2012, but delays pushed back the dates again.
Now, according to an order signed August 23, 2012 by District Judge Rodney W. Sippel, the Court has scheduled the first bellwether trial to begin on May 6, 2013. Meanwhile, state lawsuits may begin sooner, with the mass tort judge in New Jersey scheduling the first trials in state court for February 2013.
NuvaRing Marketed as More Convenient Option
The NuvaRing is a small hormonal birth control device that releases estrogen (ethinyl estradiol) and progestin (etonogestrel) into a woman's system to prevent pregnancy. A flexible ring designed to be inserted into the vagina once a month, the NuvaRing was marketed by manufacturer Organon (a subsidiary of Merck & Co.) as a more convenient option to birth control pills. Post-marketing reports, however, indicated that NuvaRing was linked with serious side effects, including blood clots, strokes, heart attacks, and pulmonary emboli.
Approved by the FDA in 2001, the NuvaRing gained popularity until 2007, when the consumer advocacy group Public Citizen asked the FDA to ban oral contraceptives that contained forms of the progestin desogestral, because it had been linked to a higher risk of blood clots and related disorders. The NuvaRing uses etonogestral, an active desogestral metabolite.
In March 2008, the first plaintiff filed a NuvaRing lawsuit in New Jersey after his wife died from using the device.
NuvaRing Linked with Blood Clots
Meanwhile, women were filing lawsuits against Organon, complaining of serious injuries from the NuvaRing and seeking to hold the company liable for damages. The FDA has so far received over 1,000 reports of blood clot injuries and death related to the use of the device. In October 2011, the agency released a report that showed vaginal ring contraceptives could increase the risk of blood clots, including deep vein thrombosis and pulmonary embolism, by as much as 56 percent when compared to older birth control pills.
In May 2012, the British Medical Journal published a study that reported non-oral contraceptives, such as the NuvaRing, have a higher risk of blood clots than combined oral contraceptives. Women who used the ring had a 6.5 times higher risk of blood clots compared to women who didn't use hormonal contraception. Women using standard birth control pills containing the progestin "levonorgestrel" had only a 3 times higher risk of blood clots.
NuvaRing lawyers are likely to be watching closely as the first New Jersey mass tort trials begin in February 2013. If the outcome of those cases is favorable to NuvaRing victims, the drug makers may be more willing to negotiate settlements in the remaining cases.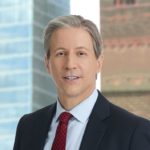 Exclusively focused on representing plaintiffs, especially in mass tort litigation, Eric Chaffin prides himself on providing unsurpassed professional legal services in pursuit of the specific goals of his clients and their families. Both his work and his cases have been featured in the national press, including on ABC's Good Morning America.