On March 17, 2016, a Louisiana man filed an Invokana lawsuit against manufacturers Janssen Pharmaceuticals, parent company Johnson & Johnson (J&J) and Mitsubishi Tanabe Pharma Corp. He seeks in excess of $75,000 in damages.
The case is proceeding in the U.S. District Court for the Eastern District of Louisiana.
Plaintiff Blames Invokana for Diabetic Ketoacidosis
According to the complaint, the plaintiff was prescribed Invokana by his physician for the treatment of his type 2 diabetes around May 2015. He took it as directed from that time until about July 2015. He states that as a direct result of his ingestion of the drug, he suffered serious injuries, including diabetic ketoacidosis (DKA).
DKA is a condition in which the blood becomes too acidic. Untreated, it can lead to coma or even death. It occurs fairly frequently in patients with type 1 diabetes, as when the body doesn't produce enough insulin, it cannot process glucose as it should. The cells are left starved for energy, and the body turns to fat and starts to break it down instead. This creates byproducts known as "ketones," which, as they build up, make the blood too acidic, throwing off pH balance and causing symptoms like thirst, frequent urination, high blood sugar levels, nausea and vomiting and difficulty breathing.
The condition is more rare in people with type 2 diabetes, but in 2015, the FDA warned that patients taking SGLT2 inhibitors, like Invokana, could be at a higher risk for the disorder, possibly because of the way the drugs work on the kidneys. Those drugs inhibit the kidneys from reabsorbing glucose, allowing some of it to be flushed away with urine, reducing blood sugar levels, but also potentially throwing the blood pH level out of whack.
FDA Warns of Invokana DKA
The FDA approved Invokana (canagliflozin) for the treatment of type 2 diabetes in March 2013. It was only two years later that the FDA released their warning about the potential risk of DKA, noting that they received at least 20 reports of patients with type 2 diabetes who had been taking SGLT2 drugs and ended up in the hospital because of the condition.
The plaintiff in this case asserts that the defendants were aware of the risks of DKA, but failed to warn consumers or the medical community of these risks. Had he been aware that Invokana could increase his risk of DKA, the plaintiff states that he would not have used it, and would have sought out an alternative treatment.
The FDA warned patients and doctors to watch out for dangerous symptoms of DKA in patients taking drugs like Invokana, and urged patients to go to the doctor right away if they from things like difficulty breathing, confusion, and abdominal pain.
In May 2015, about the same time the plaintiff started taking Invokana, the Institute for Safe Medication Practices issued its QuarterWatch report for the 2nd quarter of 2014. It revealed that the drug was linked with 457 reports of problems within the first year of its being released on the market. These included reports of kidney impairment and failure, kidney stones, urinary tract infections and dehydration and fluid imbalances.
The plaintiff brings counts of design defect, failure to warn, gross negligence, negligence, breach of warranties, redhibition, fraudulent and negligent misrepresentation, negligent design, fraudulent concealment and fraud.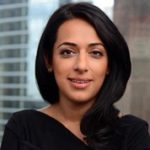 Exclusively focused on representing plaintiffs—especially in mass tort litigation—Roopal Luhana prides herself on providing unsurpassed professional legal services in pursuit of the specific goals of her clients and their families. While she handles complex cases nationwide on behalf of consumers, Ms. Luhana resides with her family in Brooklyn, New York.