On May 10, 2016, five children filed a new Invokana lawsuit on behalf of their deceased mother. The case was filed in the U.S. District Court for the Middle District of Louisiana. The plaintiffs name manufacturers Janssen Pharmaceuticals and parent company Johnson & Johnson (J&J) as defendants, along with Mitsubishi Tanabe Pharma Corp.
This is one of many similar cases filed in courts around the country, with plaintiffs claiming that Invokana, a leading type 2 diabetes drug, caused serious and sometimes severe injuries. The plaintiffs seek in excess of $75,000.
Decedent Took Invokana and Suffered from DKA, Kidney Damage, and Stroke
According to the complaint, the childrens' mother, a resident of Louisiana, started taking Invokana (canagliflozin) to treat her diabetes in July 2014. She took it as directed, and relied on claims made by Invokana in their marketing materials stating that it was safe and effective.
After starting treatment, the mother suffered from diabetic ketoacidosis (DKA), heart problems, kidney damage, stroke, and eventual death. The plaintiffs claim that the defendants knew, or should have known, about these risks, and should have done more to warn doctors and patients about them. They add that the companies should have also conducted additional safety trials before releasing the drug on the market.
The FDA approved Invokana in March 2013, and only two years later, released a safety communication warning healthcare practitioners that those taking Invokana and other similar drugs could be at an increased risk for DKA. This is a serious condition in which the blood becomes too acidic, and if left untreated, can lead to hospitalization, coma and even death.
Reports Link Invokana to Serious Side Effects
Invokana belongs to a newer class of drugs called "SGLT2 inhibitors," which are designed to inhibit the kidneys from reabsorbing glucose, causing some of it to be flushed out with the urine. The result is lower blood glucose levels, however, there is evidence that the process can harm the kidneys and cause other potentially serious side effects.
Analysis of the FDA adverse event database shows that patients taking Invokana may be at a higher risk for severe kidney damage than those taking other types of diabetes drugs. In May 2015, the Institute for Safe Medication Practices (ISMP) released a report for the second quarter of 2014, in which they noted that Invokana was linked with 457 reports of problems, including 54 reports of kidney failure or impairment.
Again in January 2016, the report for the first two quarters of 2015 expressed concern about Invokana and other similar diabetes drugs. The ISMP noted that this newest class of drugs is "rapidly expanding," but that "there are reasons to ask whether many of the mechanisms for lowering blood sugar make sense biologically."
SGLT2 inhibitor drugs, for instance, "reprogram the kidneys in a fundamental manner," encouraging the development of bacterial and fungal infections, as well as other potential side effects. What might the long-term effects of these drugs be? That question remains unanswered, the ISMP says.
The plaintiffs in this case bring counts of construction or composition defect, design defect, inadequate warning, breach of warranties, redhibition, negligence, fraudulent and negligent misrepresentation, negligent design, fraudulent concealment, and fraud. They seek compensatory and punitive damages.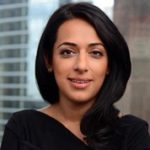 Exclusively focused on representing plaintiffs—especially in mass tort litigation—Roopal Luhana prides herself on providing unsurpassed professional legal services in pursuit of the specific goals of her clients and their families. While she handles complex cases nationwide on behalf of consumers, Ms. Luhana resides with her family in Brooklyn, New York.