Supposed advances in birth control medications have led to increased litigation over the past several years. It started when patients complained of side effects related to oral contraceptives containing drospirenone, a fourth-generation progestin that has been linked with pulmonary embolism, deep vein thrombosis, and strokes.
In October 2011, the FDA released a report noting that NuvaRing contraception was also associated with a higher risk of blood clots including deep vein thrombosis and pulmonary embolism.
Now, more women are coming forward to file NuvaRing lawsuits, while those who filed cases against Bayer, the manufacturer of the birth control pills Yaz, Yasmin and Ocella, are finally negotiating Yaz settlements.
Studies Confirm Risk of Blood Clots with NuvaRing and Yaz/Yasmin/Ocella
All forms of hormonal birth control carry some risk of blood clots, but recent research indicates that some of the newer, supposedly more advanced, forms of contraception create a significantly higher risk than older types of birth control pills.
Two studies in the British Medical Journal published in 2011 found that women using pills containing drospirenone were at a two-to-three times increased risk of blood clots. Preliminary data from an FDA-funded study also showed an approximately one and a half times increased risk of blood clots for the users of products containing drospirenone. These studies, along with reports of adverse events from women, compelled the FDA to add stronger warnings to Yaz, Yasmin and Ocella product labels in April 2012.
Meanwhile, on May 10, 2012, the British Medical Journal published a study concluding that non-oral contraceptives, including NuvaRing, had a higher risk of blood clots than typical birth control pills. After analyzing more than 1.6 million Danish women for nearly 10 years, researchers reported that those using NuvaRing had a ninety percent higher risk of venous thrombosis than those who used birth control pills containing the older progestin levonorgestrel. The study added that this risk was similar to that seen with women taking Yaz/Yasmin/Ocella.
Cases Filed Alleging Injuries from Birth Control Products
As more women became aware of the connection between NuvaRing and blood clots, more came forward to hold the manufacturer, Merck & Co., Inc., liable for their injuries. As recently as June 6, 2012, a Pennsylvania woman filed a NuvaRing lawsuit alleging she suffered from a NuvaRing pulmonary embolism.
According to a Merck & Co., Inc. annual report, nearly 1,000 lawsuits are pending in state and federal courts. Those filed in New Jersey have been consolidated into a mass tort in the Bergen County Superior Court. Federal cases have been centralized in a NuvaRing MDL in the U.S. District Court for the Eastern District of Missouri.
Lawsuits filed against Bayer, the manufacturer of Yaz/Yasmin/Ocella, have been in the courts for longer than those alleging NuvaRing injuries. According to a June 22, 2012 status report from the Yaz/Yasmin/Ocella MDL in the Southern District of Illinois, Bayer has reached agreements in over 1,400 cases alleging Yaz deep vein thrombosis, stroke, and pulmonary embolism. Thousands of cases still await trial or settlement negotiations, however, with Bayer facing a total of about 12,000 lawsuits, predictions are that the company will end up paying up to $2.65 billion in Yaz/Yasmin/Ocella settlements.
With settlements going so well, there may be no bellwether trials for blood clot injuries. Cases alleging Yaz/Yasmin/Ocella gallbladder disease, however, may go to court.
Meanwhile, expert discovery in NuvaRing cases is expected to be completed in the summer of 2012.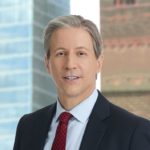 Exclusively focused on representing plaintiffs, especially in mass tort litigation, Eric Chaffin prides himself on providing unsurpassed professional legal services in pursuit of the specific goals of his clients and their families. Both his work and his cases have been featured in the national press, including on ABC's Good Morning America.