On March 26, 2018, a Kentucky woman filed a new Onglyza lawsuit against manufacturers Bristol-Myers Squibb and AstraZeneca. She claims that after taking the type-2 diabetes drug, she suffered from serious injuries, and seeks compensation for her medical expenses and pain and suffering. The case was filed in the Southern District of New York, but as all federally-filed Onglyza lawsuits were recently consolidated in the Eastern District of Kentucky, the case may soon be transferred there.
Plaintiff Claims Onglyza Led to Her Heart Failure
According to her complaint, the plaintiff took Onglyza (saxagliptin) from April 2014 to August 2016. She says she used it as instructed, but that as a result of that use, she suffered from heart failure, congestive heart failure, and cardiovascular injury. Because of these injuries, she was not able to continue working as she had been before and has lost earnings and earnings capacity. She also expects to have future medical expenses related to her injuries.
The plaintiff says that the defendants knew there was a significantly increased risk of adverse events associated with the use of their drug, including heart failure, yet failed to provide adequate warnings to patients, and just continued to manufacture, market, distribute, sell, and profit from the sales of Onglyza.
She adds that her prescribing physicians also had no way of knowing about the risks since the defendants didn't warn doctors of the dangers. Had they done so, she alleges her physicians would not have prescribed her Onglyza and would have changed the way they treated her conditions.
FDA Warns About Type-2 Diabetes Drugs and Cardiovascular Risk
The FDA approved the use of Onglyza for the treatment of type-2 diabetes in 2009. Onglyza belongs to a class of drugs known as dipeptidyl peptidase-4 (DPP-4) inhibitors, also called "gliptins." These drugs help keep blood sugar levels under control by inhibiting the action of DPP-4. This enzyme typically destroys "incretin" hormones, which stimulate the release of insulin to process glucose in the bloodstream. By inhibiting the action of DPP-4, the drug allows the body to metabolize more glucose, keeping levels normal.
The plaintiff notes, however, that this action enables the stimulation of insulin to continue for longer than what naturally occurs after a meal, and that the defendants failed to perform adequate studies to make sure that this didn't result in negative outcomes on the body, particularly where the cardiovascular system is concerned. "Such studies are essential when developing, and then marketing, diabetic drugs to individuals already at an increased cardiovascular risk," she notes.
In fact, the FDA had warned makers of type-2 diabetes drugs of this very concern back in 2008, before Onglyza was released on the market. That year, they issued a "Guidance for Industry" document suggesting that those companies developing drugs for this disease address the concern about increased risk of cardiovascular disease: "To establish the safety of a new antidiabetic therapy to treat type 2 diabetes," the FDA wrote, "sponsors should demonstrate that the therapy will not result in an unacceptable increase in cardiovascular risk."
Onglyza manufacturers allegedly failed to conduct these studies until after the product was already on the market and being used by thousands of patients. Then, the results of their studies indicated an increased risk of heart failure, and in April 2016, the FDA required updated labeling to alert doctors and patients to the risk.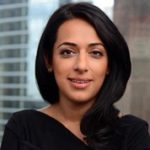 Exclusively focused on representing plaintiffs—especially in mass tort litigation—Roopal Luhana prides herself on providing unsurpassed professional legal services in pursuit of the specific goals of her clients and their families. While she handles complex cases nationwide on behalf of consumers, Ms. Luhana resides with her family in Brooklyn, New York.